2013 Multifamily Forum: Overview
The Marcus & Millichap Multifamily Forum: Chicago was a great success! Over 360 owners, tenants, investors and real estate players attended the event at the Mid-America Club on September 26.
The event highlighted the abundance of apartment deliveries slated for the near-term and what that will mean for multifamily investors, developers and operators throughout the Midwest.
The forum was focused in and around the Chicagoland metro area and emphasized:
Multifamily Debt Financing
The Development Pipeline in the Year Ahead
The Rebounding Condo Market
A Recap of the Biggest Multifamily Deals of the Year
Trends in Fundamentals and their Impact on Operation
Attendees benefited from the multitude of networking opportunities with the top players in the Chicagoland multifamily market. The day was full of opportunities to connect and create profitable relationships through breakfast, speed networking, lunch and a special post-event cocktail reception.
What Makes This Event Unique?
Our Chicago multifamily event featured 40+ speakers who are making deals and operating in the local market, from the CBD to the Chicago suburbs and beyond.
Two special keynote speakers who, in fireside chats and solo presentations, discussed the work they're doing and the direct impact it has on the market and beyond.
Special breakout tracks highlighted development in emerging neighborhoods, multifamily debt financing and innovations in management.
Photos
Check out the recap from the event and see more pictures here.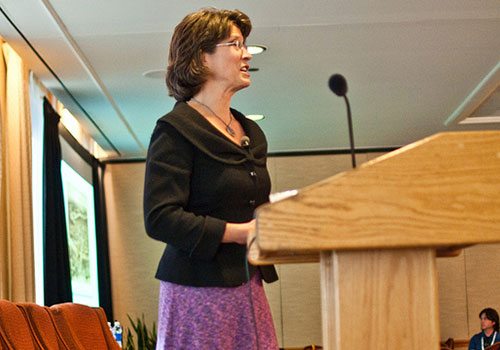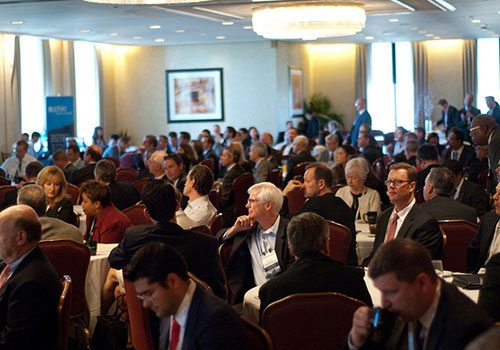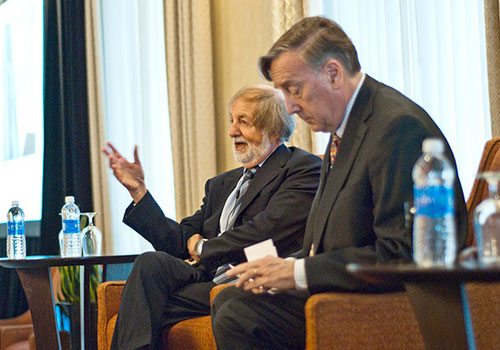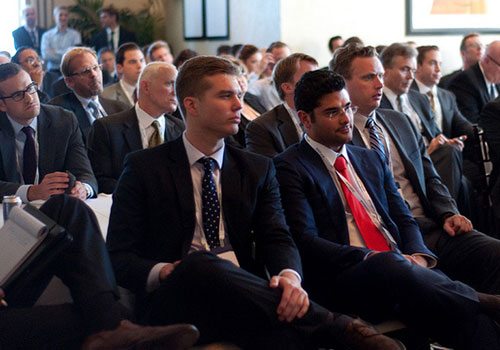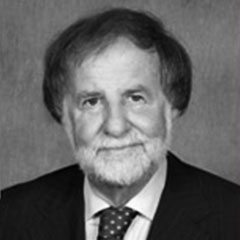 Joel Carlins, Founder & CEO, Magellan Development Group
Joel Carlins, founder of Magellan Development Group L.L.C., has been instrumental in the company's growth and continuing success. Carlins supervises the overall activities of the development group, from acquisition of raw land through financing, property development, design and construction.
His legal experience spans all aspects of real estate development, where he has represented developers, architects, contractors and related professionals. As an attorney/developer Carlins has also been retained by national and local pension funds, syndication companies, lenders, asset managers and banks to supervise the disposition of real estate assets in several states. Properties included raw land, single and multifamily rentals, condominium developments, hotel, golf course, retail, commercial and marina developments.
Read More
Carlins' personal development experience covers a broad swath that includes residential, commercial and retail properties, hotels and medical facilities. His first development experience was the restoration of the Skokie Swift Terminal Building, which is classified as a historic landmark in Skokie, Illinois.
He has lectured on various topics at several academic institutions as well as numerous real estate and professional organizations including Real Estate Investment Association, the Illinois Bar Association, Crain's Real Estate Forum and the Illinois CPA Society. In addition, Carlins was honored by the Anti-Defamation League with the 2002 Arthur Rubloff Humanitarian Award, and was inducted into the Chicago Real Estate Hall of Fame in August 2007.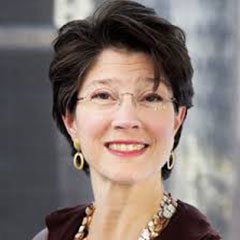 MarySue Barrett, President, Metropolitan Planning Council
MarySue Barrett is president of the Metropolitan Planning Council, which has been dedicated to shaping a more sustainable and prosperous greater Chicago region since 1934. As an independent, nonprofit, nonpartisan organization, MPC serves communities and residents by developing, promoting and implementing solutions for sound regional growth. Since joining MPC as president and board member in 1996, Barrett has strengthened the Council's relationships with employers and elected officials, helped resolve local development challenges and spearheaded innovative regional policy solutions. Known for bringing the right people together at the right time, MPC has deep expertise that spans transportation and water infrastructure, housing, environment, land use and fiscal properties.
Read More
Prior to joining MPC, Ms. Barrett served in former Mayor Richard M. Daley's first administrations, holding positions of increasing responsibility over seven years. Ms. Barrett began her municipal government work in 1989 in the Mayor's Office of Intergovernmental Affairs and was promoted in 1993 to chief of policy, coordinating initiatives on public safety, economic and community development, and lifelong education. In 1995, she was recruited by Mayor Daley to serve as chief of staff to the Chicago School Reform Board of Trustees, part of a new management team charged with bringing revolutionary change to the Chicago Public Schools. Ms. Barrett counts among her top accomplishments Chicago's successful implementation of community policing and the City's successful bit to host the 1996 Democratic National Convention.
Ms. Barrett serves on the Advisory Boards of Metropolis Strategies, the Harris School's Visiting Committee at the University of Chicago, and Illinois Issues magazine. She is also active with The Chicago Network and the Economic Club of Chicago.
Ms. Barrett has been selected to participate in leadership exchanges sponsored by the International Women's Forum (1996), the American Council on Germany (1996), the Chicago Council on Foreign Relations (1997), the British American Project (2003), and Rockefeller Foundation (2009) and Brookings Institution (2008 and 2011). She completed a Leadership Greater Chicago fellowship in 1994 and was honored that same year as one of Crain's Chicago Business "40 Under 40."
Confirmed Speakers:
Ann Atkinson, Director – Multifamily Customer Engagement, Fannie Mae
Andy Ahitow, Co-Founder & Managing Partner, Chicago Apartment Finders
MarySue Barrett, President, Metropolitan Planning Council
Joel Carlins, Founder & CEO, Magellan Development Group
Peter Cassel, Director of Community Development, Silliman Group
Rick Cavenaugh, President, Stoneleigh Companies
Thomas Corfman, Assistant Managing Editor, Crain's Chicago
Bob Dickinson, VP – Commercial Sales, Greater Illinois Title Company
Ron De Vries, Vice President, Appraisal Research Counsel­ors
Matthew Edlen, Development & Acquisitions, Gerding Edlen
Patrick FitzGerald, Chairman, FitzGerald Associates Architects
Barbara Gaffen, Chief Executive Officer, Prime Property Investors
Aaron Galvin, Managing Broker/Owner, Luxury Living Chicago Realty
Sonny Ginsberg, Member, Ginsberg Jacobs
John Gochberg, Managing Principal & COO, TGM Associates
James Hanson, Principal, Mesa Development
Mary Herrold, VP– Marketing & Business Development , JVM Realty Corporation
Bart Johnson, Managing Director – Commercial Real Estate, Wintrust Financial Corporation
Steve Khoshabe, Founding Partner, Speedwagon Properties
Alan Lev, President, Belgravia Group
Brian Lozell, Director – Condominium Management, Seneca Real Estate Advisors
John Luka, Managing Director, CCRE
Gregory Mutz, Chief Executive Officer, AMLI
David Nankin, President, Legacy Varin Property Management Services
Bennett Neuman, Senior Vice President – Acquisitions, The Laramar Group
Gerald Nudo, Principal, Marc Realty
Alan Pollack, Managing Director & Founder, Providence Management
John Przybyla, First VP/Regional Manager, Marcus & Millichap
Stephen Rachman, Regional Manager – Chicago, Marcus & Millichap
Bill Rogalla, President, Origin Capital Partners
Alex Samoylovich, Chief Executive Officer, Cedar Street Companies
Charles Schoenau, Managing Director, Insurent Agency Corporation
Mark Segal, President & CEO, The Habitat Company
William Van Senus, Senior Vice President, Draper and Kramer
Darren Sloniger, CIO & Managing Dir. – Acquisitions, Marquette Companies
Mark Stern, SVP – Multifamily Acquisitions, Waterton Residential
John Wilcox II, Vice President – East Coast Capital Markets, Marcus & Millichap Capital Corp.
Greg Willett, VP – Research & Analysis, MPF Research
David Wolf, President, Related Realty
Stacie Young, Director – Preservation Compact, Community Investment Corporation
Michael Zucker, Founder, Peak Properties
Conference Agenda Included:
Morning Keynote Presentation
In the Loop: Multifamily Development in and around Chicago
Show Me the Money: Multifamily Debt Financing
On the Rebound: What's Next for Condos?
What Renters Want: Innovations in Management
The Next Big Thing: Emerging Neighborhoods
Afternoon Keynote Presentation: Building ChicagoPresented by: MarySue Barrett, President, Metropolitan Planning Council
Playing to Win: The Biggest Multifamily Deals of the Year