2014 Multifamily Forum: Overview
Over 400 multifamily investors, owners, developers and financiers came together on September 9 for Marcus & Millichap Multifamily Forum Chicago!
This year, the conference brought together Chicago's most important and influential multifamily real estate leaders to discuss the latest industry trends and what neighborhoods show the most upside. This event also highlighted how the "new economy" is reshaping Chicago's apartment market with a special presentation by Tom Ricketts, the Chairman of the Chicago Cubs.
Photos
Check out the recap from the event and see more pictures here.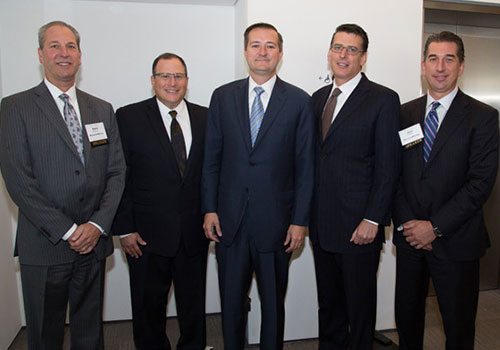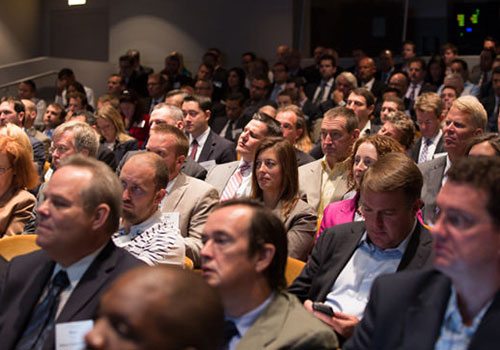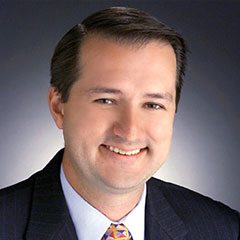 Tom Ricketts, Chairman, Chicago Cubs
Tom Ricketts is the Chairman of the Chicago Cubs and longtime fan of the team. In 2009, he led his family's acquisition of the team from the Tribune Company. When Tom and his family were introduced as the new owners of the Chicago Cubs, he outlined three goals for the organization: win the World Series; preserve and improve Wrigley Field for future generations; and to be good neighbors, giving back to the city and the team's North Side neighborhood.
Confirmed Speakers:
Richard Blum, Managing Principal, White Oak Realty Partners
Steve Boyack, Senior Vice President, The Laramar Group
David Carlson, Partner, Redwood Capital Group
Erin DiPaola, Senior Vice President, Fifield Companies
Michael Drew, Founding Principal, Structured Development Corp
Matt Edlen, Development, Gerding Edlen
Jay Eisner, Partner, LEM Capital
Steven Fifield, Chairman & CEO, Fifield Realty Corp
Aaron Galvin, Managing Broker & Owner, Luxury Living Chicago Realty
Sonny Ginsberg, Member, Ginsberg Jacobs
David Goldman, Senior Vice President, Sandz Development
Lee Golub, Executive Vice President, Golub & Company
Noah Gottlieb, Senior Managing Director, Property Markets Group
Kevin Hites, Chief Investment Officer, The John Buck Company
Steve Khoshabe, Founding Partner, Speedwagon Properties
Charles Krawitz, Vice President, Marcus & Millichap Capital Corp.
Fred Latsko, Principal, Structure Management Midwest
James Letchinger, President, JDL Development
Alan Lev, President & CEO, Belgravia Group
Micah Maidenberg, Reporter, Crains Chicago Business
Adam Meshberg, Principal, Meshberg Group
Jeffrey Michael, Chief Operating Officer, Horizon Realty Group
Enrico Plati, Chief Executive Officer, Savoy Development
John Przybyla , First Vice President/Regional Manager, Marcus & Millichap
Steve Rachman, Regional Manager – Chicago, Marcus & Millichap
Tom Ricketts, Chairman, Chicago Cubs
Tony Rossi, Chairman, RMK Management
Milan Rubenstein, Partner, Windy City RE
David Ruttenberg, Principal & Dir. – Acquisitions & Finance, Marc Realty
Jonathan Saliterman, Principal, Randolph Street Realty Capital
Charles Schoenau, Managing Director, Insurent Agency
John Sebree, Vice President/National Director – NMHG, Marcus & Millichap
Rajen Shartri, Founder & CEO, Akara Partners
Mark Stern, SVP – Acquisitions, Waterton Associates
Scott Toban, Partner, Dentons
Steven Weinstock, VP / Regional Manager – Chicago Oak Brook, Marcus & Millichap
David Wolf, President, Related Realty
Conference Agenda Included:
Windy City Winners: Multifamily Deals of the Year
Follow The Money: Current Lending and Investing Trends
The Comeback Kid: Chicago's Resurgent Condo Market
The Young and the Restless: How Millennials are Driving Management Innovations
Take Another Look: Adaptive Reuse Success in Chicago
The "B-Word": Mixed Signals in the Future of Chicago's Multifamily Market