Keynote Speaker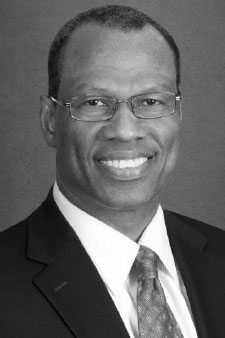 Speakers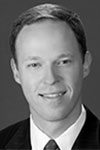 Mike Aiken
Director Investments
Bell Partners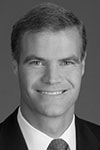 Kyle Brock
Managing Director
Crescent Communities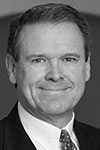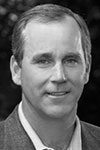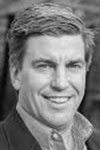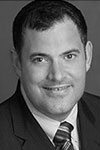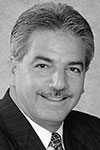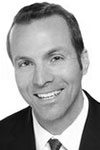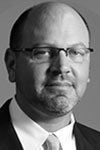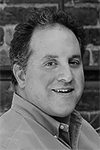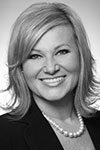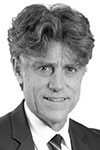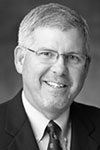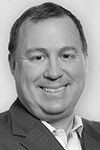 Greg Mark
Senior Vice President
Pinnacle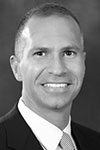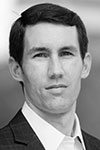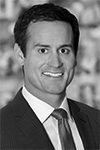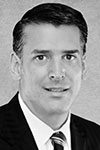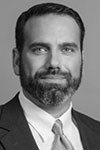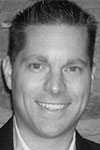 About This Event
On March 22, 2018, the Southeast region's most prominent developers, investors, owners and operators will converge in Atlanta to discuss the current state of the nation's most exciting real estate markets at the fourth annual Marcus & Millichap Multifamily Forum: Southeast.

Now in its fourth year, industry experts will take an in-depth look at some of the region's most important developments as well as investment strategies in a competitive market. We are excited to announce, as this year's keynote speaker, national and local legend, Egbert Perry, CEO & Chairman, The Integral Group and current Chairman of Fannie Mae.
The Marcus & Millichap Multifamily Forums across the U.S. bring together over 6,000 multifamily owners, investors, managers and developers annually to create an in-person marketplace for learning, discovery, networking and deal-making. The sessions address the major issues affecting the apartment and condo markets today, and the networking allows multi-housing principals to meet, talk and source deals and investment capital.
Benefits of Attending
▪ Get the most up-to-date forecast on market trends for major markets such as Atlanta and Charlotte.

▪ Discover exciting new opportunities in up and coming markets like Nashville, Birmingham, Jacksonville and cities in South Carolina

▪ Find out where the Southeast is in the building cycle from some of the most prominent developers in the region.

▪ Learn from leading investors on where they're fielding the best product and yields.

▪ Get an exclusive look into "The Assembly" project, one of the biggest real estate developments in the region's history, during a special fireside chat with Integral's CEO Egbert Perry.

Agenda
8:00 AM – Exhibit Hall & Dining Area
Registration, Networking Breakfast & Exhibit Hall Opens
---
8:45 AM – General Session
Opening Remarks
---
8:50 AM – General Session
Multifamily State of the Market: National vs. Southeast Markets
John Sebree will present the current state of the market, comparing and contrasting trends in the Southeast with other high growth markets across the country. In addition, to hard-hitting statistics, John will reveal the results of the proprietary owner survey that will show you what your peers are thinking with regard to their planned investment and divestment activity in the coming year.
Presented by:
John Sebree, FVP & National Director, Multifamily, Marcus & Millichap
---
10:10 AM – General Session
Solid Foundation: Success Development Strategies in an Uncertain Market
As the Southeast region grows, developers look to a future with more questions than answers. Fed by record job growth, a robust and dynamic economy and a large increase of population looking to live in a better climate, the Southeast has seen a historic boom in real estate development. What are the signs of potential slow down on the horizon? While some players take a step back to assess market conditions other developers see an opportunity to strike while the iron is hot. Where is the Southeast in terms of its cycle? What are some strategies that developers are using to succeed in this uncertain market?
The Cost of Doing Business: How can developers overcome the high cost of construction to get a project off the ground?
X Marks the Spot: What cities in the Southeast provide the best opportunity for new development?
The Secret to Success: Best practices in successfully developmenting non Class A Apartments
Look at the Number: What do rent prices say about the market?
Bigger is Better: How can large scale mixed-use projects solve some of the regions biggest development challenges?
New Kids in Town: How are national developers assessing the market?
Moderator:
Michael Fasano, FVP & Regional Manager, Marcus & Millichap
Speakers Include:
Kyle Brock, Managing Director, Crescent Communities
Chad DuBeau, Senior Managing Director, Mill Creek Residential
Stephen McClure, President & COO, Spectrum Companies
---
10:55 AM – General Session
Networking Break
---
11:25 AM – Concurrent Session A
Follow the Money: Capital Sources Discuss the Southeast
Capital is coming into the Southeast at a record pace. As activity and transactions in other markets begin to slow, investors are flocking to markets throughout the region to find their next opportunity. With so much activity, people are beginning to ask questions about the state of the market such as: What asset classes are capital sources looking at, and at what terms? Both equity and debt sources will come together to help provide an answer to those questions as well as the following.
Pick Your Spot: Where is capital looking for deals?
Timing is Everything: Where are we in the cycle?
Coming from Every Direction: What are outside investors looking at in the Southeast?
Follow the Money: Where is the capital coming from to finance deals in this market?
Great Expectations: What are the yields looking like?
Know When to Hold'em: How are debt lenders viewing the market?
Speakers Include:
Mike Aiken, Director Investments, Bell Partners
Marvin Banks, Co-Founder and President, M Banks Realty Partners
Jay Clark, CEO and Founder, Southeast Capital Companies
Jim Schroder, Chief Financial Officer, TriBridge Residential
Lee McNeer, Principal, PGIM
---
11:25 AM – Concurrent Session B
Apartments 3.0: Tenant Drivers, Technology, and the Evolution of Property Management
Throughout the southeast competition for tenants has reached a fever pitch. As owners look beyond the status quo to attract residents, new techniques and services used in other asset classes have entered into the apartment world. While tenants reap the benefits new amenities and experiences, landlords are keeping a close eye on rental prices and a glut of new and more exciting properties entering the market. What are some strategies that the top multifamily operators are incorporating to mitigate the rapidly changing demands of the industry?
Worlds Colliding: What techniques can owners learn from other asset classes?
Timing is Everything: Where are we in the cycle?
The Connected Home: How technologies and innovations are making buildings smarter?
On Demand: What are owners providing tenants to fulfill their "On-Demand" lifestyle?
One Size Doesn't Fit All: How operators need to plan to attract both Millennials and Empty Nesters to the same property?
Overcoming Retain Strain: What is the most important amenity that helps retain tenants?
Speakers Include:
Chris Burns, Senior Vice President, Lincoln Property Company
Sharon Hatfield, President – Property Management, CF Real Estate Services
Alan King, President, Berkshire Communities
Greg Mark, Senior Vice President, Pinnacle
---
12:15 PM – Concurrent Session A
Where's the Alpha? Investment Opportunities Around the Southeast

Over the past couple of years, few places in the country have seen the level of deal activity than in the Southeast. But now, with the majority of class A and B deals being picked over, out a whack pricing and transaction volume down from its 2016 peak, where can investors find the right opportunity? With competition for deals at "cut-throat levels," dealmakers need to think outside the box in terms of property type and location in order to still stay active in the market. How are investors making sense of this current climate?
Look Beyond 285: What markets outside of Atlanta have room to run?
Let's Make a Deal: How can buyers and sellers achieve their goals in this current climate?
Movement in the Music City: Does Nashville still have staying power?
"South" Carolina in My Mind: How South Carolina is becoming the next "it" market?
Northern Florida's Renaissance: What's driving this region's real estate activity?
Speakers Include:
George Connell, Partner, Castlegate Property Group
Jerry Fink, Managing Partner, Bascom Group
Seth Greenberg, President – Property Management, CF Real Estate Services
Paul Mashni, Chief Executive Officer, PEM Real Estate Group
Paul Bertozzi, Managing Partner, Live Oak Contracting
---
12:15 PM – Concurrent Session B
Feeding the Fire: An Economic Outlook from the Commercial Sector
At the heart of every real estate boom there is a thriving economy that is feeding its growth. The Southeast market is no exception to this rule. With record job growth, a booming film industry, and a large influx of corporate development, Atlanta and the Southeast region has become one of the hottest economies in the country. The commercial real estate sector has taking notice and is building some most exciting projects the area has seen in years. What do office, hotel, and industrial developers see in the coming months. How has the recent economic climate affected their decision making? What should the residential sector learn from their success and what's in store for the region in the years to come?
Jobs, Jobs, Jobs: What's driving job growth and what's being done to keep it going?
Let's Make a Deal: How can buyers and sellers achieve their goals in this current climate?
In the Pipeline: How upcoming mega projects are just the tip of the iceberg?
Too Much of a Good Thing: How are cities planning to address infrastructure challenges that recent growth has brought into light?
Lessons to be Learned: What techniques can the multifamily community learn from the commercial sector?
---
1:50 PM – General Session
Afternoon Keynote Fireside Chat
Speaker:
Egbert Perry, Chairman and CEO, The Integral Group
---
2:20 PM – General Session
Closing Remarks
---
2:25 PM
Refreshments & Networking
Conference Chair
Sponsors
Venue Details
Marcus & Millichap Multifamily Forum: Southeast
March 22, 2018
8:00 AM – 3:30 PM
Venue:
Loudermilk Conference Center
40 Courtland Street NE
Atlanta, GA 30303
Parking:
Please click here for directions.
Please bring your parking ticket to the front desk to to receive the discounted validation. You will need to park at the United Way parking deck for validated parking.
Powered by GreenPearl
Private Label Conferences

We believe in the magic that happens when the smartest, boldest minds come together resulting in business growth and industry evolution. We build high-value events that foster relationships, tap into intellectual wisdom, promote authentic interaction and create success for our clients.