Now in its sixth year, the Marcus & Millichap Multifamily Forum: Chicago has become the annual meeting place for the most prominent developers, investors, owners and operators of multifamily. At its core, the event's mission is to bring multifamily leaders together with the purpose of solving, evolving and exploiting new opportunities.
The Marcus & Millichap / IPA Multifamily Forums across the U.S. bring together over 6,000 multifamily owners, investors, managers and developers annually to create an in-person marketplace for learning, discovery, networking and deal-making. The sessions address the major issues affecting the apartment and condo markets today, and the networking allows multi-housing principals to meet, talk and source deals and investment capital.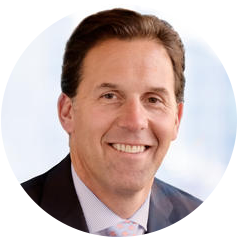 Curt Bailey
President – Related Midwest
Related Companies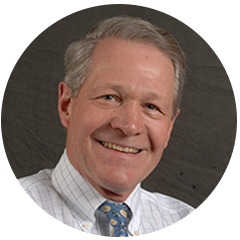 Douglas M. Bibby
President
National Multifamily Housing Council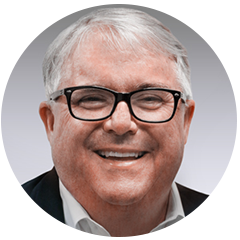 Alan George
EVP & CIO
Equity Residential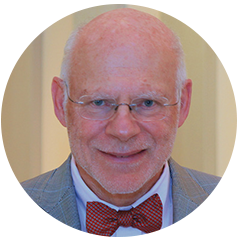 Francis Greenburger
Chairman & CEO
Time Equities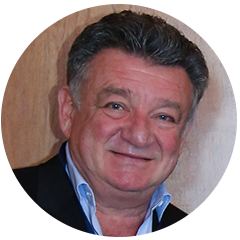 Jerry Karlik
Founder & Partner
JK Equities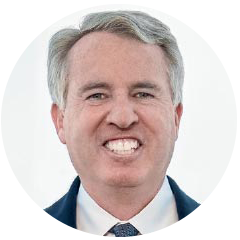 Christopher Kennedy
Chairman
Joseph P. Kennedy Enterprises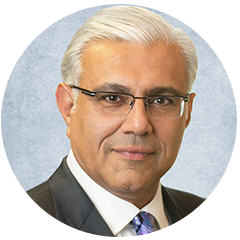 Hessam Nadji
President & CEO
Marcus & Millichap
Tim Anderson, Founder & CEO, Focus
Ann Atkinson, Director – Multifamily, Fannie Mae
Richard Blum, Managing Principal, White Oak Realty Partners
Jack Boarman, Partner, BKV Group
David G. Bradley, Regional Manager, Marcus & Millichap
Chad Broderick, VP, The John Buck Company
Cory Bultinck, Senior Manager, Wipfli
Lisa Cappelletti, VP – CRE Lending, ReadyCap Commercial
Jay Case, Principal, CRG Real Estate Solutions
Lela Cirjakovic, EVP, Waterton
James Cunningham, EVP & COO, Marquette
Yale Dieckmann, EVP & CIO, JDL Development
Michael D'Onofrio, Managing Director, Engineered Tax Services
Jim Driscoll, SVP – Development, Waypoint Residential
Peter Eisenberg, Principal, Clark Street Real Estate
Matt Elden, Dir. East Coast/Midwest Acquisitions, Gerding Edlen
Matthew Fiascone, President, The Habitat Company
Bob Flannery, President, CA Residential
Jake Garechana, Senior Manager, XFINITY Communities
Dean Giannakopoulos, FVP Capital Markets, Marcus & Millichap Capital Corporation
Sonny Ginsberg, Attorney, Ginsberg Jacobs
Joshua A. Graham, Tax Manager, Wipfli
Eric Granowsky, Principal, ESG Kullen
Joshua Grossman, SVP, LEM Capital
Joshua Hanna, Partner, Real Estate Practice Group
Sterling Jawitz, Head of RE Strategic Partnerships, Common
Jerry Karlik, Founder & Partner, JK Equities
Richard Katzenstein, SVP & National Director, Marcus & Millichap Capital Corporation
Alan Kennard, Senior Counsel, Clark Hill
John Kinzelberg, Co-Founder & Principal, Highgate Capital Group
Andrea Kuhn, General Manager, Kastle Systems
James Letchinger, President, JDL Development
David Lizak, Senior Director – Commercial Development, Comcast
James Lockhart, Partner, Wipfli
Derek Lopez, Managing Director – Head of Acquisitions, GEM Realty
Douglas J. Lubelchek, Partner, Neal, Gerber & Eisenberg
Philip J. Lukowski, EVP – Chief Portfolio Manager, Waterton
Jerry Lumpkins, Director, BMO Harris
Richard Matricaria, SVP/Division Manager, Marcus & Millichap
Jonathan McCulloch, SVP, Belgravia Group
John McLinden, Managing Partner/Founder, Hubbard Street Group
Chuck Meyer, Principal, PGIM
David Nankin, President, Legacy Varin Property Management
Michael Obloy, Principal, Monroe Residential Partners
Justin Pelej, VP – Development, Focus Development
Sarang Peruri, Principal, Oxford Capital
Enrico Plati, CEO, Savoy Development
Mary Ellen Podmolik, Associate Managing Editor, Chicago Tribune
Steve Rachman, FVP Investments, Marcus & Millichap
Steve Rappin, President, Evergreen Real Estate Services
Art Rendak, President, Inland Mortgage Capital
David Ruttenberg, Director – Acquisitions and Finance, Ruttenberg Gordon
Jonathan Saliterman, Principal, Randolph Street Realty Capital
Alex Samoylovich, CEO, Cedar Street
Jimmy Sarnoff, Attorney, Sarnoff & Baccash
David Scherer, Principal, Origin Investments
Charles Schoenau, Managing Director, Insurent
Lindsey Senn, VP, Fifield Companies
Daniel Slack, Principal, Baker Development
Darren Sloniger, Partner – President & CIO, Marquette
Chris Smith, VP, XFINITY
Erin DiPaola Spears, SVP – Acquisitions, Fifield Companies
Mark Stern, Principal, Cresset Capital Management
Bryan Sullivan, VP – Acquisitions & Investment, The Habitat Company
Mark Sutherland, Owner, Wicker Park Apartments
Lance Swank, President, Sterling Group
Scott Toban, Shareholder, Polsinelli
William Van Senus, SVP – Acquisitions, Draper & Kramer
Tom Weeks, Executive General Manager, Lendlease
Steven D. Weinstock, FVP/Regional Manager, Marcus & Millichap
Brad Werner, Senior Manager, Wipfli
Mike Wolber, Director of Sales Enablement, G5
Alon Yonatan, Chairman & CEO, Ferndale Realty Group
Who Attends
Each year over 350 attend from organizations such as the following multifamily owners, investors and developers.
3 L Real Estate
Adams LaSalle
Advanced Medical Group
Alpha Capital Partners
Aon
Ares Management
AT&T
Avendra
Bank Leumi
Bank of America Merrill Lynch
BankFinancial
Barnett Capital
Berkshire Communities
Bertsch Properties
BH Management
Blackstone Consulting
Booth Hansen
Bozzuto Management Company
Braeside Group
Brookfield Asset Management
Caesarstone
Calibrate Property Management
Carroll Development
Casmon Capital
Cedar Street
Chicagoland Apartment Association
CIM Group
CLAYCO
CohnReznick
Communications Consulting Group
Cordogan Clark & Associates
CoStar
Crescent Development Partners
Cullinan Properties
DeSimone Consulting Engineers
Diversey Capital
Dixon Companies
DMS Management
Dorothy Klees
DW Burke & Associates
Eco Achievers
Eriksson Engineering Associates
Evergreen Real Estate Group
Everywhere Wireless
Fairway Architectural Railing
Fifield Companies
First InSite Realty
First Midwest Bank
FitzGerald
Focus Development
Foresite Realty
Free Market Ventures
Freehouse II
Gershman Mortgage
Golub & Company
Grandbridge Real Estate Capital
Greenplan Properties
Habitat Company
Hallmark & Johnson Properties
Hanna Commercial
High Fidelity Property Management
Hillcrest Holdings
Hinshaw & Culbertson
Hispanic Housing Development
Holdfolio
Holladay Properties
HomeAway
Horizon Realty Group
ICRED
IF Studio
Integro Insurance Brokers
Interstate Partners
IRR – Chicago
Italkraft
JHM Investments
JK Equtiies
JLL
John Hancock Real Estate
JSM Management
Kamco Representatives
Kipling Group
KLOA
Kluever & Platt
KTGY Architecture + Planning
Lanepath Holdings
Laramar Group
LEM Capital
Levenfeld Pearlstein
Liberty SBF
Lima One Capital
Lipe Property Company
LivCor
LMC
Lockton Companies
Lucro
Luxury Living Chicago Realty
MAP Strategies
Marquette Companies
MB Financial Bank
McKenna Capital
McKissack & McKissack
McShane Construction Company
Menora Financial
Mid-States Concrete Industries
Minnesota Housing
MLG Capital
Multifamily Design+Construction
Nest Properties
Newcastle Limited
NKF Capital Markets
Northern Trust
Okner & Associates
Old Republic Title Insurance
Optima
Orion Residential
Osman Construction
Pacific Life Insurance Company
Pangea
Pepper Construction
PG Properties
Pillar Multifamily
Pioneer Acquisitions
PIRHl Development
Proper Title
R&R Luxury Real Estate
Randolph Street Realty
Realty & Mortgage
Related Midwest
Rental Beast
RESIDE Worldwide
Reuters
Rhea Properties
Royal Imperial Group
Saratoga Investors
Self
Severi Investments
Shaw Fishman Real Estate Group
Sherpa Capital Group
Siegel Jennings
Solomon Cordwell Buenz
SouthGate Companies
Spaces Real Estate
Structured Development
Tandem Development
Taylor Johnson Public Relations
TCF Bank
Thomas Street Properties
Troico Development
Tully & Associates
Turnstone Development
United Bank
URBANEER
UrbanStreet Group
Walsh Construction
Waterbury Construction
Waterstone Defeasance
Waterton
Waypoint Residential
Weiss Entities
Wight & Company
Winnemac Properties
Woodland Group
Woolpert
Zeman Homes
Who Sponsors
Sponsors of the Marcus & Millichap / IPA Multifamily Forum: Chicago are typically industry vendors, professionals and service providers looking to secure new business from multifamily owners, investors and developers.
Conference Chairs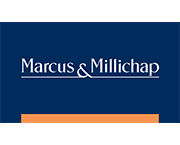 Founded in 1971, Marcus & Millichap is a leading commercial real estate brokerage firm focusing exclusively on investment sales, financing, research, and advisory services, with close to 2,000 investment sales and financing professionals in over 80 offices throughout the United States and Canada. The firm has perfected a powerful property marketing system that integrates broker specialization by property type and market area; the industry's most comprehensive investment research; a long-standing culture of information sharing; relationships with the largest pool of qualified investors; and state-of-the-art technology matching buyers and sellers. In 2018, the firm closed nearly 10,000 transactions with a sales volume of approximately $46.4 billion.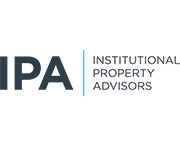 Institutional Property Advisors (IPA) is a unique platform created to support the needs of institutional and sophisticated private investors. IPA is centered around a select national network of institutionally qualified brokerage professionals and supported by a robust technology platform and highly regarded research. IPA's unique combination of real estate investment expertise, industry-leading technology, superior support services and acclaimed research will offer customized solutions for the acquisition and disposition of institutional multifamily properties and portfolios.
Testimonials
"Great energy and presentation, and all the content was incredibly relevant to my business. The speakers were very engaging and informative."
"The speakers were all competent and comfortable communicating key information. These events can be pretty superficial; this was much more than that."
"This event had a lot more networking time, which was very useful for gaining new contacts to help me grow my business."
Powered by GreenPearl
Private Label Conferences
We believe in the magic that happens when the smartest, boldest minds come together resulting in business growth and industry evolution. We build high-value events that foster relationships, tap into intellectual wisdom, promote authentic interaction and create success for our clients.