Get Involved on October 25, 2019!
Dallas / Fort Worth is still booming, and the regional multifamily industry across North Texas continues to reap the benefits. The DFW area is home to 22 Fortune 500 companies, which is just one of the many factors contributing to its robust economy and continued job growth. The growing affordability gap for single-family home ownership, the city's relatively low cost of living and a diverse population make DFW ripe for future investment & development opportunities. But for how long does its multifamily market have legs? What should you be doing to protect against downside risk in today's apartments sector?
Marcus & Millichap / IPA Multifamily Forum: Dallas / Fort Worth 2018 addresses current concerns including oversupply, the increased level of competition, tax and insurance rates, rising construction costs and challenging hiring issues. We will discuss the latest investment opportunities in and around North Texas and within DFW submarkets.
Join us on October 17th at the Westin Galleria in downtown Dallas to connect with other national and regional multifamily owners, investors and developers currently active in the Dallas / Fort Worth region.
Reasons to Attend
Hear from the most active multifamily players currently in DFW
Evaluate the uncertain road ahead in terms of downside risk, oversupply challenges, concessions and sideways rent movement
Discover innovative technologies and new initiatives for your property management platform to drive revenue and control costs
Learn how to maximize the value of B&C class properties and differentiate your apartments through select upgrades and smart management and marketing
Come meet local and regional operating partners and connect with national investment platforms looking to get involved in the North Texas Market
Join one of the closed-door, peer-to-peer roundtables that are closed to press, where real issues are discussed candidly*
* exclusive features that may not be available to all participants
Check out the recap from the event and see more pictures here.
Our Speakers
Speakers at the Marcus & Millichap / IPA Multifamily Forums are typically senior executives and company leaders who own, invest, and develop large portfolios of multifamily properties, as well as a curated selection of industry leaders from organizations that impact real estate today.
Past Keynote Speakers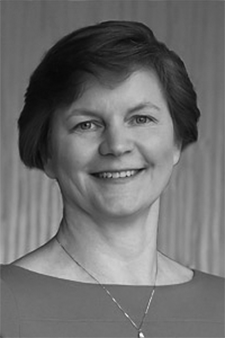 Sue Ansel
CEO & President
Gables Residential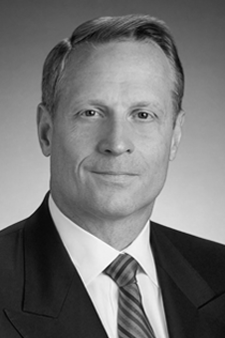 Ross Perot, Jr.
Chairman
The Perot Companies & Hillwood
Past Featured Speakers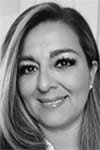 Connie Aldape
Director of Revenue Management
Pinnacle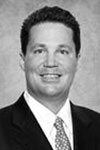 Will Balthrope
Executive Managing Director Investments
IPA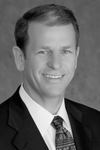 Hugh Cobb
Principal
Alpha-Barnes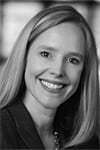 Tammy Freiling
EVP Shared Services
Kairoi Residential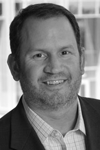 Mark Johnson
Director of Development
Cortland Partners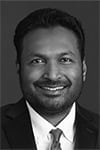 Shravan Parsi
Co-CEO
NAPA Ventures
Mike Ablon, Principal, Pegasus Ablon
Adam Abushagur, Managing Director, TAG Industrial, Marcus & Millichap
Michael Anderson, Managing Director-Acquisitions, Westmount Realty Capital
Colin Apple, Managing Director of Acquisitions, Bridge Investment Group
Tom Bakewell, President of Development, Streetlights Residential
Joel Behrens, Principal, Trammell Crow Company
Bill Belshaw, Principal, Wilder Belshaw Architects
Katie Bloom, Managing Director, Goldman Sachs
Nickolay Bochilo, EVP – Investments, Bell Partners
Cliff Booth, Chief Executive Officer, Westmount Realty Group
Andrew Bowen, Director – Asset Optimization, RealPage
Matt Brendel, SVP, JPI Companies
Kelli Carhart, VP, Freddie Mac
Greg Cason, Principal, CrestMarc
Cyrus Claffey, CEO, ButterflyMX
Jimmy Cotreau, Director, United Renovations
Mike D'Onofrio, Managing Director, Engineered Tax Services
Mike Engels, CIO, CWS Capital Partners
Madeleine Ficaccio, CFO, American Multifamily Alliance Group
James Flick, Director of Revenue Management, Camden Property Trust
Nick Fluellen, Senior Director, Marcus & Millichap
John Griggs, Co-CEO, Presidium Group
Doug Gunn, Principal, Trinity Private Equity
Larry Hamilton, Founder & CEO, Hamilton Properties
Ruel Hamilton, CEO and Founder, AmeriSouth Realty Group
Richard Hoffmann, President & Owner, Anterra Management Corporation
Bard Hoover, Senior Vice President – Investments, Marcus & Millichap
Randle Harwood, Planning and Development Director, City of Fort Worth
Gordon Ip, Principal, Genesis Real Estate Group
Brandon Karr, Director – National Self-Storage Group, Marcus & Millichap
Richard Katzenstein, SVP & National Director, Marcus & Millichap Capital Corporation
Drew Kile, Senior Director, Institutional Property Advisors
Vince Knipp, Senior Director – National Retail Group, Marcus & Millichap
Gary Mann, Senior Vice President, High Street Residential
Jody Marquez, President & Owner, Implicity Management Company
Ben McGilton, VP, Rampart
Walker Molinare, Principal, PRIME Multifamily Investors
JP Newman, Principal, Thrive, FP
Kyle Palmer, Regional Manager, Marcus & Millichap
Paul Panza, President & CEO, Nicholas Residential
Cody Payne, Team Leader, Marcus & Millichap
Rick Perdue, Senior Managing Director, Mill Creek Residential Trust
Tim Podboy, Senior Vice-President, Heitman
Toni Rials, Regional Vice President, Pinnacle Living
Jake Roberts, Senior Managing Director – Capital Markets, Marcus & Millichap
Jeff Rosenfeld, EVP, Adivo Construction
Jim Schneider, Senior Vice President, Centennial Mortgage
John Sebree, FVP & National Director, Multifamily, Marcus & Millichap
Al Silva, Senior Managing Director Investments, Multifamily, Marcus & Millichap
Tim Speck, First Vice President / Regional Manager, Marcus & Millichap
Matthew Stone, President & CEO, Seneca Investments
Aaron Sturman, Director, Greystar
Brad Sumrok, Principal, Sumrok Multifamily
Anthony Tarter, Principal, PGIM
Past Companies Attending (partial list)
AHC Funds/Arthur Hill & Co.
Alamo Title Company
Alliance Residential Company
Alliance Tax Advisors
Allied Orion
AmeriSouth Realty
AMLI Residential
Ballpark Impressions LLC/Property Management Insider
BBG
BCF America Investments
Beam Real Estate LLC
Bridge Multifamily
CALCAP Advisors
CF Real Estate Services
Claremont Investments
CONTI Organization
Cortland Partners
Ed White and Associates
Elevate Commercial Investment Group
Gables Residential
Goldman Sachs
Greystar
Hamilton Properties
Hanover Company
Impact Floors
InvestRes
Joco Partners
L&B Realty Advisors
Legacy Partners Residential Development
Leon Capital Group
Madera Residential
Majestic Realty
Mill Creed Residential Trust
Mutual of Omaha Bank
NAPA Ventures
Nye Investments
Parc Realty Partners
PegasusAblon
Petros PACE Finance
Presidium Group
Price Realty Corporation
Ramey King Insurance
ReadyCap Commercial
Rees Associates, Inc.
Robert Faust Mortgage Co
Sarofim Realty Advisors
Seneca Investments
Streetlights Residential
Sunbelt Capital Group
SVN
Terracon
Terracon Consultants
Tesch Development
The Corp. for Int. Rate Mgmt.
Topaz Asset Management
WAK Management Co.
Waypoint Residential
Westmount Realty Capital
Whisperwind & Premier Gardens Apts
Xelle Asset Management
Conference Chairs
Sponsors of the Marcus & Millichap / IPA Multifamily Forum: Dallas / Fort Worth are typically industry vendors and service providers looking to secure new business from medium to large sized multifamily and/or office portfolio operators.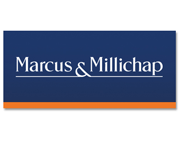 Founded in 1971, Marcus & Millichap is a leading commercial real estate brokerage firm focusing exclusively on investment sales, financing, research, and advisory services, with more than 1,700 investment professionals in offices throughout the United States and Canada. The firm has perfected a powerful property marketing system that integrates broker specialization by property type and market area; comprehensive investment research; a long-standing culture of information sharing; relationships with the largest pool of qualified investors; and state-of-the-art technology matching buyers and sellers. In 2016, the firm closed 8,995 transactions with a sales volume of approximately $42.3 billion.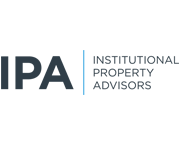 Institutional Property Advisors (IPA) is a unique platform created to support the needs of institutional and sophisticated private investors. IPA is centered around a select national network of institutionally qualified brokerage professionals and supported by a robust technology platform and highly regarded research. IPA's unique combination of real estate investment expertise, industry-leading technology, superior support services and acclaimed research will offer customized solutions for the acquisition and disposition of institutional multifamily properties and portfolios.
Testimonials
"Great energy and presentation, and all the content was incredibly relevant to my business. The speakers were very engaging and informative."
"The speakers were all competent and comfortable communicating key information. These events can be pretty superficial; this was much more than that."
"This event had a lot more networking time, which was very useful for gaining new contacts to help me grow my business."
Venue Details
Marcus & Millichap / IPA Multifamily Forum:
Dallas / Fort Worth 
Wednesday, October 17, 2018
Venue:
Westin Galleria Dallas
13340 Dallas Pkwy
Dallas, TX 75240
Google Map
Room Block:
We have reserved a small block of rooms for attendees at the Westin Galleria for the night of October 16th. The room rate is $189.00 per night plus tax. Reserve your room by clicking here.
Please note that the discount is available until September 28th or until the rooms sell out, whichever comes first.