About This Event
The Marcus & Millichap / IPA West and Central Florida Multifamily Forum hosts between 300 and 450 of West and Central Florida's most prominent developers, investors, owners and operators. This event offers the opportunity to find solutions for the most pressing challenges in the Tampa and Orlando multifamily industry, to network with the highest-level industry leaders, and to learn the latest business strategies.

The Marcus & Millichap / IPA Multifamily Forums across the U.S. bring together over 6,000 multifamily owners, investors, managers and developers annually to create an in-person marketplace for learning, discovery, networking and deal-making. The sessions address the major issues affecting the apartment and condo markets today, and the networking allows multi-housing principals to meet, talk and source deals and investment capital.
This year's conference featured keynote speakers Steve Patterson, President and CEO of Related Development and Brian Auld, President of the Tampa Bay Rays. They discussed where the Tampa and Orlando markets are now, where they are headed and how demographics are dictating their decisions across the development process.
Check out the recap from the event and see more pictures here.
Who Speaks
Speakers at the Marcus & Millichap / IPA West and Central Florida Multifamily Forum are typically senior executives and company leaders who own, invest and/or develop multifamily properties in the greater region, as well as a curated selection of industry leaders from organizations that impact the industry.
Past Keynote Speakers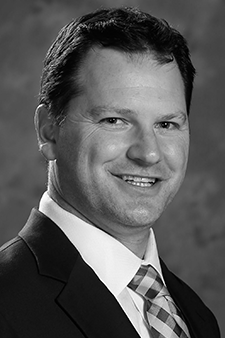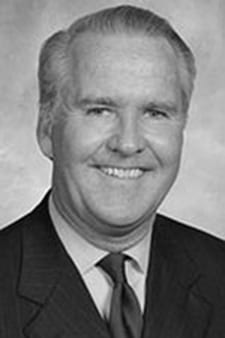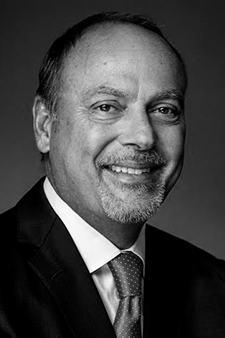 Past Featured Speakers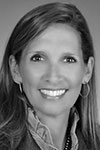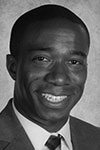 Jeffery Daniels
SVP & National Director
IPA Multifamily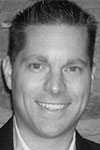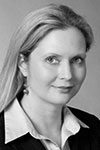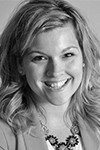 Ashley Kritzer
Reporter
Tampa Bay Business Journal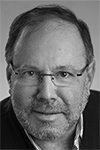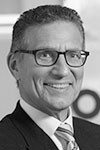 Norman Radow
Chief Executive Officer
The Radco Companies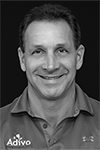 Jeff Rosenfeld
Chief Operating Officer
Adivo Construction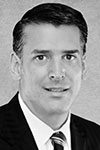 Bert de Alejo, Managing Director & Partner, Avesta
Roxanne Amoroso, Principal, Mosaic Development Company
Brian Bailey, Subject Matter Expert, Federal Reserve Bank of Atlanta
Elise Batsel, Counsel, Phelps Dunbar
Paul Bertozzi, Managing Partner, Live Oak Contracting
John Bowden, Senior Vice President, Moss
Mike Brewer, VP – Operations, Radco Residential
John Builder, Director of Investments, Cortland Partners
Nathan Collier, Founder, The Collier Companies
Peter Collins, Co-Founder & Managing Principal, Forge Capital Partners
Harry Collison, SVP & Managing Director – Acquisitions & Dispositions, McKinley
Jay Curran, Senior Managing Director of Multifamily, Crescent Communities
Paul Decain, Chief Investment Officer, The Bainbridge Companies
Todd Fabbri, President, Richman Group of Florida
Reinerio Faife, President, FUTURA
Matt Ferrari, Managing Director, Acquisitions & Asset Management – East Coast, TruAmerica Multifamily
Jessica Fisher, Director of Multifamily Operations, Unicorp National Developments
Michael E. Griffin, Senior Managing Director, Savills Studley Occupier Services
Frank Guerra, Principal, Altis Cardinal
Eric Hade, Chief Development Officer, Waypoint Residential
Harvey Hernandez, Chairman & CEO, Newgard Development Group
John Isakson, Chief Capital Officer, Preferred Apartment Communities
Richard Katzenstein, SVP & National Director, Marcus & Millichap Capital Corporation
Ed Kobel, President & COO, DeBartolo Development
Bruce LaMotte, Principal & Co-Founder, PMC
Charles Lockwood, Dean, USF Health
Fabrizzio Lucchese, President & CEO, Jaymor Group
Steve McConihay, Principal, Dockside Investors
Syd McDonald, Senior Vice President – Sales, Valet Waste
Kevin McQuaid, Commercial Real Estate Editor, Florida Business Observer
Mike McRoberts, Managing Director, PGIM Real Estate Finance
Bobbi Moody, VP – Management, Insula Companies
Michael Phillips, Managing Principal, Lubert-Adler Partners
Monica Ramsey, Vice President of Member Relations, The Apartment Association of Greater Orlando
Ari Ravi, Regional Manager, Marcus & Millichap
Kyle Riva, CEO & President, Alexander Investments
Jeff Robbins, VP – Development, The Related Group
Brad Snyder, Principal, Atlantic American Partners
Rebecca Snyder, SVP – Development, Strategic Property Partners
Joe Springsteen, Director – Operations, Cortland Partners
Jay Tallman, President, Ascentia Development Group
Chip Tatum, Chief Executive Officer, Apartment Association of Greater Orlando
Jason Ward, Senior Vice President, FCP
Justin West, Regional Manager, Marcus & Millichap
Chuck Whittall, Founder & CEO, Unicorp National Developments
List of Attendees
Abacode Cybersecurity

Adivo Construction

Akerman

American Landmark

APEX Billing Solutions

Ares Management

Atrium Management

Avesta

Bainbridge

BankFinancial NA

BDG Architects

Bedford Cost Segregation

BH Management Services

Bohler Engineering

Bridge Real Estate Group

Capstone Capital

CBA Architects

Cortland Partners

Engineered Tax Services

Fore

FUTURA

Greenberg Traurig, P.A.

GREYSTAR

Hunt Companies

Italkraft

Katerra

Kimley-Horn

Live Oak Contracting

Massey Services

Matrix Residential
Midway Services

Mohawk

Multifamily Risk Advisors

Mutual of Omaha Bank

Palm Capital Partners

Pax Properties

Pinnacle

Power Design

RADCO

Ram Real Estate

Real Estate Investment

Rivergate KW Residential

Robbins Property Associates

ROJO Architecture

Sabadell Bank

SOHO Capital

Stewart Title Guaranty Company

Sun Park

Suntrust Bank

Synovus Bank

Terracon Consultants

The Jaffe Companies

Thomas Estates

Timberland Partners

TruAmerica

Tzadik Management

Valet Waste

Walker & Company

Wheeler Capital Partners

ZOM Holding
Testimonials
"Great energy and presentation, and all the content was incredibly relevant to my business. The speakers were very engaging and informative."
"The speakers were all competent and comfortable communicating key information. These events can be pretty superficial; this was much more than that."
"This event had a lot more networking time, which was very useful for gaining new contacts to help me grow my business."