The Marcus & Millichap / IPA Multifamily Forum: Houston hosts between 300 and 450 of Houston's region's most prominent developers, investors, owners and operators. This event offers the opportunity to discuss the future of one of the strongest real estate and commercial markets in the country.

The Marcus & Millichap / IPA Multifamily Forums across the U.S. bring together over 6,000 multifamily owners, investors, managers and developers annually to create an in-person marketplace for learning, discovery, networking and deal-making. The sessions address the major issues affecting the apartment and condo markets today, and the networking allows multi-housing principals to meet, talk and source deals and investment capital.
The 4th Marcus & Millichap / IPA Multifamily Forum: Houston was carefully designed to deliver real-time market intelligence, showcase those spearheading some of the most complex and innovative projects and deliver tangible takeaways that you can apply to your business through peer-to-peer roundtable discussions. Last year's conference was keynoted by Marvy Finger of the Finger Companies. Last year's topics include new developments, the state of the market post-Harvey, upcoming regulations, how to best finance your projects and which submarkets have the best opportunities.

Who Speaks
Speakers at the Marcus & Millichap / IPA Multifamily Forum: Houston are typically senior executives and company leaders who lead teams that invest, own, develop and manage multifamily properties, as well as a curated selection of industry leaders from organizations that impact the multifamily asset class today. Past speakers include: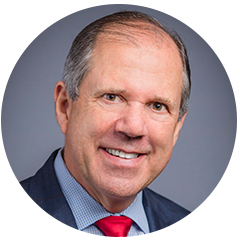 Ric Campo
Chairman & CEO
Camden Property Trust
Marvy A. Finger
President & CEO
The Finger Companies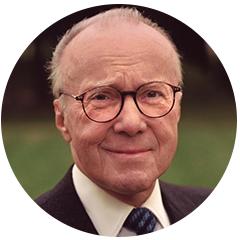 Gerald Hines
Founder & Chairman
Hines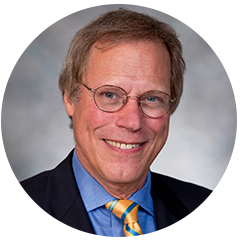 Stephen L. Klineberg
Professor of Sociology & Founding Director
Kinder Institute for Urban Research
Swapnil Agarwal, Founder & Managing Partner, Nitya Capital
Kevin Batchelor, Senior Managing Director, Hines
Eric Barvin, President, The Barvin Group
Matthew Berger, VP – Tax, National Multifamily Housing Council
Abe Bhimani, Founding Partner, Mosaic Residential
Joseph Bramante, CEO, TriArc Properties
Jennifer Campbell, Associate Director, IPA Texas
Mark Cantrell, President, Cantrell McCulloch
Cyrus Claffey, CEO, ButterflyMX
John Faulk, VP – Land Acquisitions, Aspen Heights
Jeffrey Fript, FVP – Investments, Marcus & Millichap
Diane Gilbert-Guthrie, SVP – Operations, Asset Plus
Gary Goodman, SVP – Acquisitions, Passco Companies
Manu Gupta, Managing Director, Indus Management Group
John Hammond, President & CEO, Riverway Title
Steve Hefner, SVP – Construction, Camden Property Trust
Neal Higgins, VP – Acquisition, KC Venture Group
James D. Hill, Principal, House + Partners
Richard Hoffmann, President & Owner, Anterra
John Isakson, Chief Capital Officer, Preferred Apartment Communities
Todd Johnson, VP – Operations, Caldwell Companies
Kevin Kirton, CEO, Buckhead Investment Partners
Ash Kumar, Founder, Ashford Communities
Jesse Levine, Principal, Verde Communities
David H. Luther, FVP/Regional Manager, Marcus & Millichap
Madison Marceau, EVP, Lynd Development
Ryan McCord, President, McCord Development
Robert Martinez, Founder, Rockstar Capital Management
Bryant Nail, EVP – Multifamily, PM Realty Group
Jason Ormsby, President, Stonewall Associates
Chris Potavin, SVP-Acquisitions, LEM Capital
David Rendon, VP – Design & Construction, Thor Equities
Ryan Reyes, Senior Director, Avesta Holdings
Jackie Rhone, Executive Director – Real Estate, Greystar
Jay Rippeto, CEO, Juniper Investment Group
Ricardo Rivas, Principal & CEO, Allied Orion Group
Shayn D. Robinson, Principal, Darrow Multifamily Properties
Jacob Saour, Director – Investments, Cortland Partners
Joe Shahda, Principal, Shahda Investments
Geoffrey Simpson, Principal & CFO, Kaplan Management
David Steinbach, Sr. Managing Director & CIO, Hines
Lee Zieben, Founder & President, Zieben Group
Who Attends
Each year over 350 attend from organizations such as the following multifamily owners, investors and developers. Past attending companies include:
1995 Properties
Alliance Residential
Allied Orion Group
Avesta
Bravo Capital Management
Bridge Partners
Brookfield
ButterflyMX
Camden Property Trust
Commercial Building Consultants
Cortland Partners
Dell EMC
Endeavor
Engineered Tax Services
Fannie Mae
Finger Companies
Gemstar Construction
Grandbridge Real Estate Capital
Greystar
Hamilton Zanze
Hines
Houston Chronicle
Hunt Mortgage Group
Implicity Management
Infinity Investments
IPA
Jansen Adjusters International
JLB Partners
JLL
JSR Contractor
Kairoi Residential
Kaplan Management
Katerra
Kimley-Horn & Associates
Legacy Texas Bank
LEM Capital
Lloyd Jones Capital
Madison Title – Texas
Marcus & Millichap
Mosaic Residential
NorthMarq Capital
One Real Estate Investment
Paradigm Tax Group
PGIM Real Estate Finance
Pinnacle
Presidium Group
RADCO Residential
Rentlytics
Riverway Title
Slate Real Estate Partners
Stantec
Stonewall Associate
The Finger Companies
Thor Equities
Tzadik Management
Veritas Equity Management
Waterstone Defeasance
Webber Commercial Construction
White Oak
Ziegler Cooper Architects
Who Sponsors
Sponsors of the Marcus & Millichap / IPA Multifamily Forum: Houston are typically industry vendors and service providers looking to secure new business from medium to large sized multifamily and/or office portfolio operators. Past sponsors include:
Conference Chairs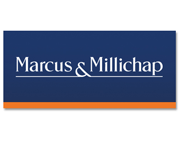 Founded in 1971, Marcus & Millichap is a leading commercial real estate brokerage firm focusing exclusively on investment sales, financing, research, and advisory services, with close to 2,000 investment sales and financing professionals in over 80 offices throughout the United States and Canada. The firm has perfected a powerful property marketing system that integrates broker specialization by property type and market area; the industry's most comprehensive investment research; a long-standing culture of information sharing; relationships with the largest pool of qualified investors; and state-of-the-art technology matching buyers and sellers. In 2018, the firm closed nearly 10,000 transactions with a sales volume of approximately $46.4 billion.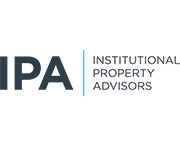 Institutional Property Advisors (IPA) is a unique platform created to support the needs of institutional and sophisticated private investors. IPA is centered around a select national network of institutionally qualified brokerage professionals and supported by a robust technology platform and highly regarded research. IPA's unique combination of real estate investment expertise, industry-leading technology, superior support services and acclaimed research will offer customized solutions for the acquisition and disposition of institutional multifamily properties and portfolios.
Testimonials
"Great energy and presentation, and all the content was incredibly relevant to my business. The speakers were very engaging and informative."
"The speakers were all competent and comfortable communicating key information. These events can be pretty superficial; this was much more than that."
"This event had a lot more networking time, which was very useful for gaining new contacts to help me grow my business."
Powered by GreenPearl
Private Label Conferences
We believe in the magic that happens when the smartest, boldest minds come together resulting in business growth and industry evolution. We build high-value events that foster relationships, tap into intellectual wisdom, promote authentic interaction and create success for our clients.