The Marcus & Millichap / IPA Multifamily Forum: Pacific Northwest hosts between 300 and 450 of the Northwest's most relevant multifamily developers, investors, owners and operators to discuss current market trends and provide the most up-to-date analysis. With some of the strongest job growth in the country, Seattle has been a hotbed for new development and real estate sector growth.

The Marcus & Millichap / IPA Multifamily Forums across the U.S. bring together over 6,000 multifamily owners, investors, managers and developers to create an in-person marketplace for learning, discovery, networking and deal making. The sessions address the major issues affecting the apartment and condo markets today, and the networking allows multi-housing principals to meet, talk and source deals and investment capital.
This September the most active and influential multifamily real estate leaders from across the Pacific Northwest will gather for a one-day senior-level event focused on addressing regional challenges, identifying creative solutions and discovering new opportunities across apartments, condos and mixed-use properties.

Key issues include: the future demand for rentals, urban and suburban investment opportunities, best practices for deploying and raising capital and how to optimize property operations.

Reasons to Attend
NEW: Interactive roundtable discussions where like-minded peers tackle key challenges together in a structured yet off-the-record environment.
Principal First: A program carefully designed to be valuablelly for owners, investors and developers of multifamily
Reality Check: Get inside perspectives from major players on dealing with rising costs, tariff possibilities and inclusionary zoning
Demand State: How the market is preparing for potential yet temporary oversupply and where investment opportunities exist
Double Whammy: Financing deals in light of increased interest rates and cap rates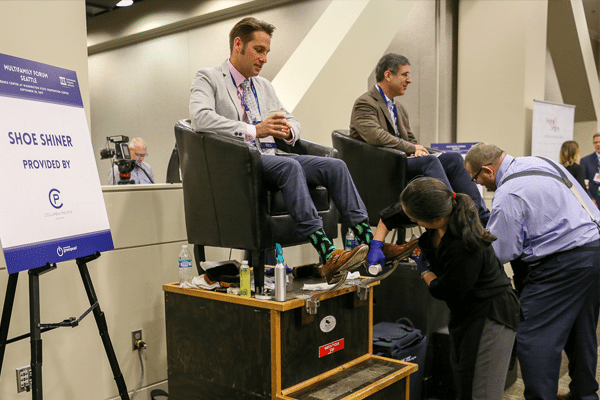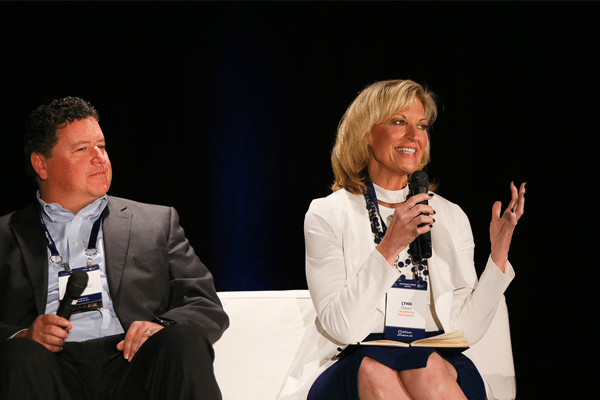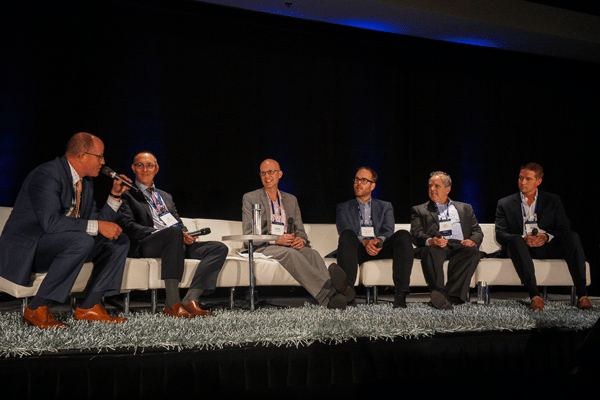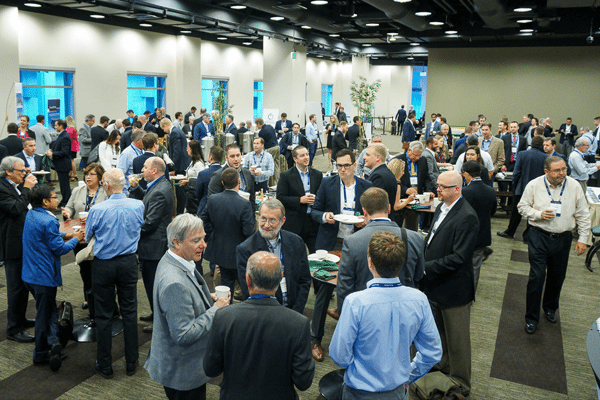 Our Speakers
Speakers at the Marcus & Millichap/IPA Multifamily Forums are typically senior executives and company leaders who own, invest, and develop large portfolios of multifamily properties, as well as a curated selection of industry leaders from organizations that impact real estate today.
Keynote Speaker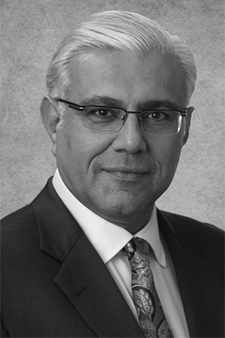 Hessam Nadji
President & CEO
Marcus & Millichap
Featured Speakers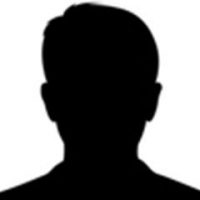 Marc Angelillo
Managing Member
Stream Real Estate LLC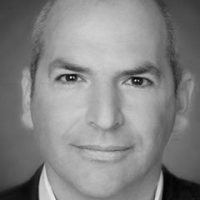 Ziv Cohen
President
Resmark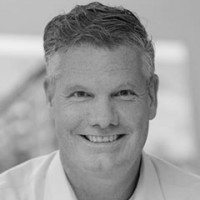 David Dufenhorst
CEO
Security Properties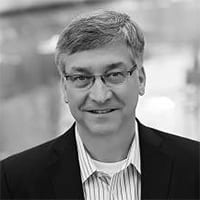 Hal Ferris
Principal
Spectrum Development Solutions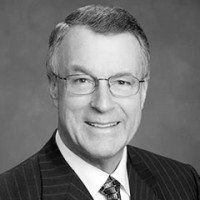 Kemper Freeman
Chairman & CEO
Kemper Development Company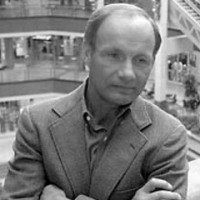 Matt Griffin
Principal & Managing Partner
Pine Street Group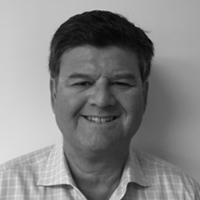 Claudio Guincher
President
Continental Properties LLC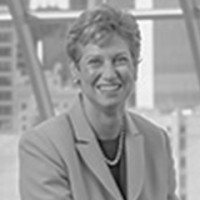 Ada Healey
Head of Real Estate
Vulcan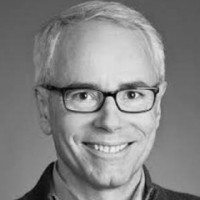 Greg Johnson
President
Wright Runstad & Co.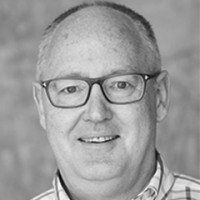 Stephen Johnson
Head of Economic Development
City of Seattle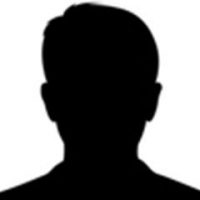 Bob Kagan
SVP
Laconia Development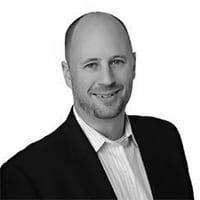 Scott Koppelman
SVP Development
AMLI Residential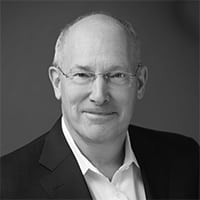 Richard Leider
Principal
Trinity Real Estate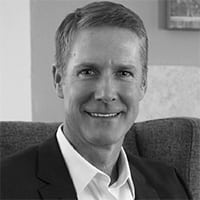 Joseph Manca
Principal
Thayer Manca Residential LLC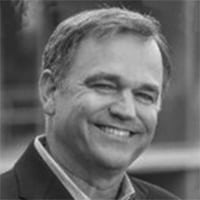 Scott Matthews
Sr. Director, Acquisitions
Vulcan Real Estate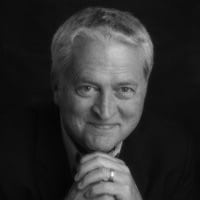 Kerry Nicholson
Senior Managing Director Pacific Northwest and the Midwest
Legacy Partners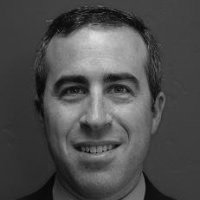 Lee Novak
Vice President Development West
Fore Property Company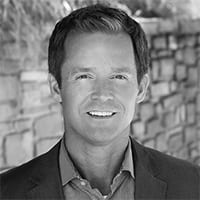 Brad Reisinger
Divisional President, Pacific NW
Lennar Corporation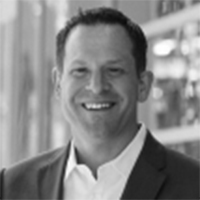 James Rivard
Managing Principal-Real Estate
SRM Development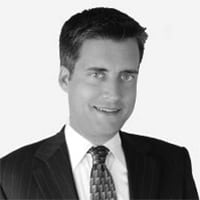 Kevin Wallace
President & CEO
Wallace Properties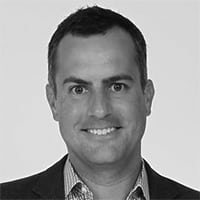 Matt Wickens
President
Pine Forest Companies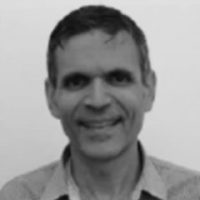 Cyrus Claffey
CEO
ButterflyMX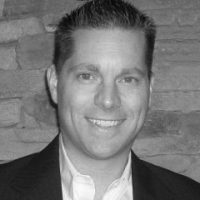 Mike D'Onofrio
Managing Director
Engineered Tax Services Inc.
Bill Hughes
SVP
Marcus & Millichap Capital Corp.
Jeff Remillard, Director of Acquisitions, Abacus Capital Group
Jeremiah Jolicoeur, Managing Director – Pacific Northwest, Alliance Residential Company
Daniel McCadden, Partner & Managing Director, Alliance Residential Company
Scott Koppelman, SVP Development, AMLI Residential
Brian Fritz, Senior Vice President – Development, AvalonBay
Derek Bottles, Sr. Development Director, AvalonBay
Paul Purcell, Founder & President, Beacon Development Group
Philip Campbell, Vice President – Acquisitions, BlackRock
Chris Garvin, Principal, Cadence Real Estate
Michael Mahoney, SVP – Development, ConAm Investment Group
Joshua Alhadeff, Principal, DSB Investments
Bradley Karvasek, 1st Vice President Development, Equity Residential
Brett Richards, VP Investments, Equity Residential
Bryan Meyer, First Vice President – Acquisitions, Essex Property Trust
James Potter, Chairman, Footprint Investments
Lee Novak, Vice President – Development West, Fore Property Company

Scott Croul

, Managing Director – West, Freddie Mac

Stephen Griffin, MF Production Director – Western Region, Freddie Mac
Aaron Reuter, Director of Asset Management, Gerding Edlen
Molly Bordonaro, Partner, Gerding Edlen
Don Fosseen, Chief Investment Officer, Goodman Real Estate
Jonathan Manheim, President, HAL Real Estate Investments
Charlie Waterman, Founder, Hamilton Urban Partners
Glen Scheiber, Sr. Development Director, Holland Development
Tom Parsons, Principal, Holland Partners
Harry Arthur, Vice President, JB Matteson
Marc Wyzykowski, Acquisitions and Entitlements Manager, JDA West
Joe Ferguson, Principal, Lake Union Partners
Kerry Nicholson, Senior Managing Director – Pacific Northwest, Legacy Partners
Brad Reisinger, Division President, Lennar Corporation
Andy Sands, Senior Vice President, Lowe Enterprises Investors
Matt Burton, President, Mack Urban
David Madrid, Managing Director, Madrid Group
Amy Williams, Regional Development Manager, Madrona Ridge Residential
David Fields, Principal, Magnusson Klemencic Associates
Kenneth Moczulski, CEO, MM Properties
Dave Kirzinger, Principal, Mosaic Homes
Gina Johnson, Vice President – Asset Management, Pacific Living Properties
Jesse Mack, Director, Pacific Urban
Billy Pettit, Senior Vice President, Pillar Properties
Matt Wickens, President, Pine Forest Companies
Matt Rosauer, Principal, Pine Street Group
Jonathan Saliterman, Principal, Randolph Street Realty Capital
Ziv Cohen, Chief Operating Officer, Resmark
Heather Wallace, Senior VP, Sares Regis Group
Dan Ivanoff, Managing Investment Partner, Schnitzer West
Edward McGovern, Managing Director – Capital Markets, Security Properties
Jake McKinstry, Principal, Spectrum Development Solutions
James Rivard, Managing Principal – Real Estate, SRM Development
Marc Angelillo, Managing Member, Stream Real Estate LLC
Joseph Manca, Principal, Thayer Manca Residential LLC
Keith Harris, CIO, The Laramar Group
Mark Schuster, CEO, The Schuster Group
Rose O'Dell, Executive Vice President, Thrive Communities
David Enslow, Principal, Timberlane Partners
Richard Leider, Principal, Trinity Real Estate
Noah Hochman, Senior Managing Director, TruAmerica Multifamily
Brett Phillips, Director of Sustainability, Unico
Timothy Wolff, EVP Development, Wolff Company
Agenda
Monday, September 24, 2018
---
5:00PM
VIP Welcome Reception
---
7:00PM
Private Dinners & One-on-One Meetings (requires app)
---
Tuesday, September 25, 2018
---
7:30AM
Breakfast & Registration
---
8:15AM
Welcome & Opening Remarks
Joel Deis, Regional Manager, Marcus & Millichap
---
8:20AM
Multifamily State of the Market: Nation vs. Pacific Northwest
Learn how the Pacific Northwest multifamily markets compare to other key markets across the country. Get the latest data on apartment property construction, demand, supply, pricing and more.
Presented by:
John Sebree, First Vice President & National Director, Multifamily, Marcus & Millichap
---
9:45AM
Playing Strong: Today's Multifamily Investment and Development Activity
While some markets across the country are softening, the greater Seattle and Portland markets continue to show strong development pipelines, despite near term concerns. Although regional job growth remains robust, Amazon's pursuit of HQ2 has many pressing pause on their investment activity. Temporary oversupply is putting downward pressure on rents and driving increased concessions, while long term forecasts are all very positive. Add to the mix political headwinds in areas of taxation, tariffs, homelessness initiatives and affordable housing mandates from local, state and federal governments, and the outlook for owners, investors and developers becomes decidedly uncertain. In light of these countervailing forces, is now a good time to double down on the multifamily market, hold steady or exit?
Sharing lessons: working within the confines of inclusionary zoning
Against the odds: making affordable work for market rate players
Head tax: the outlook on jobs and impact on HQ2
Forward focus: Investment forecast given today's market condition
Tradewars: The impact of tariffs and other Trump policies on the region
---
10:30AM
Creative Deal Making: Deploying / Raising Capital and Borrowing Funds Today
With the current uncertainty in the market and the second interest rate hike of the year, many equity investors are waiting for the other shoe to drop before re-entering the market. Meanwhile, lenders remain highly risk averse, scrutinizing deals more closely and offering more conservative terms. Combined with rents moving sideways or down, there are mounting concerns about not just acquisition financing but also the specter of refinancing in the face of increased interest rates. As interest rates climb, will caprates climb as well, or will returns continue to be squeezed? How can equity investors and deal sponsors make the capital work for them in these challenging times?
Tapping into equity: finding investors hungry for deals
Big picture: a look at the issues affecting investment and lending deal flow
The impact of affordability requirements on financing
Squeeze play: the relationship between interest rates and cap rates
Re-upping: tactics to mitigate refinance risk
---
11:15AM
Networking Break
---
11:45AM
Rehab or Ground Up: Investment & Development Opportunities Beyond the Urban Core
With sustained high rent prices in the urban core, there's a sounds business model in developing / redeveloping in areas outside the core. While residents continue to look for a strong quality of living which may mean lots of shiny amenities, there's also an appreciation for character which may present value in existing buildings. What risks are involved when moving farther afield for new opportunities? Where do opportunities exist and what strategies does one need to employ to make the numbers pencil out?
The A-B-Cs: Comparing and contrasting risk vs. reward in new build versus existing properties
Beyond permitting: What you need to know to get started in a new market
Winning!: Submarkets likely to be future hot spots for development around the Northwest
Community: Tips to creating your own momentum in an emerging submarket
De-risking deals: How to not get squeezed by rising labor, operations and materials costs
---
12:30PM
PropTech: Revenue Boosting and Cost Saving Innovations for Multifamily Operators
Property management is constantly changing as operators invest more into technology to keep pace and gain competitive advantage versus competitors. You can't throw spaghetti to this wall to see what sticks. How can you make the right technology and upgrade investments to boost revenue, increase occupancy and decrease costs, while improving the tenant experience and thus retention.
The disconnect: managing the imbalance between tech costs and resident expectations
One weird trick: insight into the amenity that is most important for tenant retention
Snap this: managing reputation and marketing to today's socially enabled tenants
Proof of concept: understanding when to wait and when to get ahead of the curve
Keep the change: technologies that help manage and keep costs low
---
1:15PM
Networking Lunch
---
1:25PM
New Trump Administration Updates: Federal, State and Local Energy & Specialty Tax Incentives
The presentation is designed to provide New Trump Administration Updates to Federal, State and Local Energy & Specialty Tax Incentives and provide clarity to the design, qualification and certification process to maximize results and cost savings on Purchases, Renovations, Improvements and New Construction projects. During this presentation, you will be able to understand how to capture and best utilize Cost Segregation, Energy Tax Credits (like 179D for commercial buildings and 45L tax credits for residential and multi-family projects) on a local and national scale.
Presented by:
Michael D'Onofrio, Managing Director, Engineered Tax Services
---
2:00PM
Afternoon Keynote
Hessam Nadji, President & CEO, Marcus & Millichap
---
2:30PM
Closing Remarks & Cocktail Reception
---
NEW for 2018
Roundtable Discussions
Space is limited, contact us to see if you qualify.
---
9:45 AM – 11:15 AM
A Closed-Door Roundtable for Operational Leaders*
This closed-door session brings together Pacific Northwest's operators and asset managers to discuss shared challenges in multifamily management today, with the goal of exploring ideas and solutions to those challenges.
---
11:45 AM – 1:15 PM
A Ground-Up Developers Closed-Door Roundtable*
This closed-door session brings together active multifamily developers focused on ground-up development, with the goal of exploring ideas and solutions to today's most pressing challenges.
---
Participants thus far include:
Claudio Guincher, President, Continental Properties LLC
Brad Reisinger, Division President – Pacific Northwest, Lennar Corporation
Matt Wickens, President, Pine Forest Companies
Kerry Nicholson, Senior Managing Director | Pacific Northwest and the Midwest, Legacy Partners
Hal Ferris, Principal, Spectrum Development
Jim Rivard, Managing Principal-Real Estate, SRM Development
Lee Novak, Vice President of Development – Western Region, Fore Property Company
Marc Angelillo, Managing Member, Stream Real Estate LLC
Ziv Cohen, President, Resmark
Scott Koppelman, SVP Development, AMLI Residential
*These curated sessions are comprised of select leaders who share the same challenges. Sessions are limited to a maximum of 30 participants and are completely off-the-record with no media or audience. The goal is to share challenges and solutions together to advance the industry. Chaired by an industry veteran, each session will be tasked with addressing a short list of specific challenges. Please contact Scott Milliken at scott@greenpearlevents.com for further information.
Past Participating Firms (partial list)
Alliance Residential

Amazon

AMLI Residential

Avalon Bay

Barings

Bentall Kennedy

Berkshire Group

BlackRock

BRE Properties

Cadence Real Estate

Capri Capital Partners

Connell Real Estate & Development

Deal Investments

Enterprise Community Partners

Epstein Family

Equity Residential

Fairfield Residential

Farrell Property Investments

Freddie Mac

Gerding Edlen

Graf Investments

Grand Peaks Properties Inc.

Greystar

HAL Real Estate Inc

Hamilton Urban Partners

Holland Partners

Intercontinental Real Estate Corporation

Kaz Enterprises

Keeler Investments Group

Kimco Realty Corporation

Lake Union Partners

LeFrak
Legacy Partners

Lennar Multifamily

Lowe Enterprises

Mack Urban

Milestone Properties

Mosaic Homes

Neiders Company

Pacific Living

Pacific Urban Residential

Path America

Phillips Real Estate

Pillar Properties

Pine Forest Companies

Pine Street Group

Pulte Group

Randolph Street Realty Capital

RISE Properties Trust

Rush Companies

Samuels & Associates

Sares Regis

Security Properties

Shea Properties

Simpson Housing

Spectrum Development

Talon Private Capital

Thrive Communities

Trimark Property Group

Trinsic Residential Group

TruAmerica Multifamily

Union Street Investments

Vulcan Real Estate

Washington Holdings
Testimonials
"The quality of the speakers and presentations was top notch, especially the keynote speakers. The economic updates and insights from lenders and operators were hugely helpful."
"The panelists were a diverse group of industry leaders. The economic outlook provided good investment context. Very well organized!"
"Please send me a calendar of events, I want my team at every single one."