The Marcus & Millichap Multifamily Forum: Mid-Atlantic hosts between 300 and 450 of the region's most prominent developers, investors, owners and operators. This event offers the opportunity to discuss the future of one of the strongest real estate and commercial markets in the country.
The Marcus & Millichap / IPA Multifamily Forums across the U.S. bring together over 6,000 multifamily owners, investors, managers and developers annually to create an in-person marketplace for learning, discovery, networking and deal-making. The sessions address the major issues affecting the apartment and condo markets today, and the networking allows multi-housing principals to meet, talk and source deals and investment capital.
For its 8th successful year, Marcus & Millichap Multifamily Forum: Mid-Atlantic 2019 was the meeting place for the most innovative multifamily leaders for a day of networking, idea sharing and deal making.
Speakers at the Marcus & Millichap Multifamily Forum: Mid-Atlantic are typically senior executives and company leaders who own, invest and/or develop multifamily properties in the greater region, as well as a curated selection of industry leaders from organizations that impact the industry.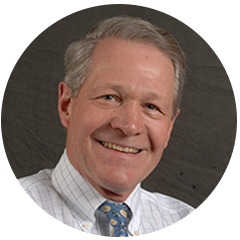 Doug Bibby
President
National Multi Housing Council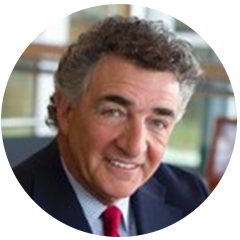 Thomas S. Bozzuto
Chairman & CEO
Bozzuto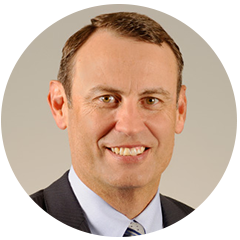 Sean Breslin
COO
Avalon Communities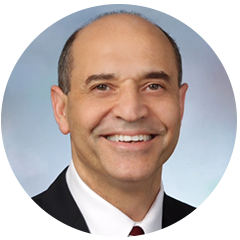 Victor Hoskins
Deputy Mayor
Office of the Deputy Mayor for Planning
& Economic Development
Brian Kenner
Deputy Mayor for Planning and Economic Development
Office of the Deputy Mayor for Planning
& Economic Development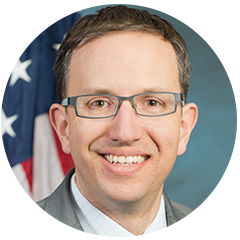 Benjamin Metcalf
Deputy Assistant Secretary
HUD – U.S.
Department of Housing & Urban Development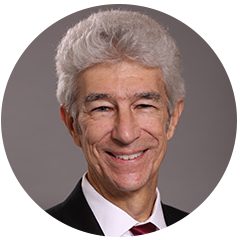 Mark Obrinsky
SVP – Research and Chief Economist
National Multi Housing Council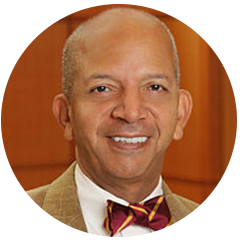 Tony Williams
CEO
Federal City Council
Jim Abdo, President & CEO, Abdo Development
Erin Beitz, VP – Investments, Carmel Partners
Joshua Benaim, Founding Principal, Aria Investment Group
Gary E. Block, Partner | CIO, The Meridian Group
Jack Boarman, Partner, BKV Group
Wade L. Casstevens, SVP, FCP
Cyrus Claffey, CEO, ButterflyMX
Marc Dubick, President & Principal, Duball
Daniel Duke, Principal, Bohler Engineering
Lynda Ellis, President & CEO, Capitol Concierge
Jeffrey Goldshine, Partner – Management Services, NOVO Properties
Anthony Greenberg, EVP, JBG SMITH
Thomas Ikeler, CIO, PN Hoffman
Dick Knapp, SVP, Multifamily, Foulger-Pratt
Richard Lake, Founding Partner, Roadside Development
Jair Lynch, President, Jair Lynch Real Estate Partners
Ed Murn, Managing Director, Washington REIT
David Ohlrich, President, Property Management, Kettler
Clint Mann, President, Urban Pace
Michael Pedulla, Managing Director, Cityline Partners
Richard Price, Partner, Nixon Peabody
Scott Plank, Founder, War Horse Cities
Charles Schoenau, Managing Director, Insurent
Dean Schwanke, VP, National Association of Home Builders
Michael Staton, VP, The Community Preservation Corporation
Choni Wilcox, EVP – Operations, Vantage
Debra Yogodzinski, Founding Partner, Rogers Yogodzinski
Yonah Zahler, CEO, Zahlco
Who Attends:
The Marcus & Millichap / IPA Multifamily Forum: Mid Atlantic brings together hundreds of active multifamily developers, owners, investors, managers and operators.
Past attending companies include:
11th Property Group
A10 Capital
A3 Development
Abdo Development
Accu-Crete
Adam Investments Group
Alliance Residential Company
Ares Management
AT&T
ATCS
Bainbridge Companies
bKL Architecture
Blackstone Group
BlueWater Development
Bozzuto Construction Company
Brick Lane
Building Hope
CAPREIT
Carlyn and Company
CBG Building Company
Chesapeake Realty Partners
Chevy Chase Land Company
CIH Ventures
City Trends Development
Clark Enterprises
Coldren Hospitality
Colliers International
ColumbiaNational RE Finance
Commonwealth Residential
Cooper Carry
CRC Companies
Dantes Community Partners
DAVIS Construction
DC Housing Finance Agency
District Properties
Ditto DC
Donohoe Construction Company
Dwell Design Studio
DYNC Atlantic Property & Investment
Eagle Rock Advisors
East Insurance Group
Eastern Union Funding
Edgewood
Ellisdale Construction & Development
Equity Residential
Ernst Equities
Evolution Energy Partners
Federal Capital Partners
Foulger-Pratt
FRB Realty Capital
Goulston & Storrs
Grayson Commercial
GREYSTONE
GW Lending
Hathi Partners
Hogan Companies
Ironwood Realty
J.P. Morgan
Jair Lynch Development Partners
JW Sachs
Key Bank Real Estate Capital
Kimley-Horn
Kumase Development
LA Howard Construction
LandDesign
Langan
Lee Development Group
Lessard Design
Linowes and Blocher
LMC
Masterpiece Remodeling
Matan
Menkiti Group
Meridian Capital Group
MidCity
Miles Realty
Morgan-Keller Construction
Moseley Architects
New Ecology
Niles Bolton Associates
Northwestern Mutual Real Estate
NOVO Properties
Orlo
Outlier Realty Capital
Oxford Properties
Pantzer Properties
PEG
Pillar Finance
PNC
Polaris Realty Capital
Porcelanosa
Potomac Investment Properties
Rakusin & Becker
RCLCO
Red Capital Group
redIQ
Renascence Investments
Rental Beast
RKG Associates
ROSS Companies
Sabal Capital Partners
Sensible Commercial Ventures
ShoreGate Partners
SJG Properties
Snell Properties
Starry
Stewart Title Guaranty
Stoladi
Streetsense
Surety Title Company
BurnBrae Companies
Concordia Group
Jocelyn Group
Michaels Organization
VERTEX Companies
Toll Brothers Apartment Living
Tradewinds Realty Partners
Trammel Crow Residential
Vaison Group
VERTEX
WAO Properties
Waterstone Defeasance
Wells Fargo
Westside Development Companies
Wood Partners
WTS International
ZRS Management
ZVN Properties
Conference Chairs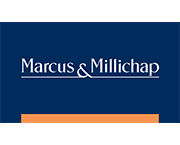 Founded in 1971, Marcus & Millichap is a leading commercial real estate brokerage firm focusing exclusively on investment sales, financing, research, and advisory services, with close to 2,000 investment sales and financing professionals in over 80 offices throughout the United States and Canada. The firm has perfected a powerful property marketing system that integrates broker specialization by property type and market area; the industry's most comprehensive investment research; a long-standing culture of information sharing; relationships with the largest pool of qualified investors; and state-of-the-art technology matching buyers and sellers. In 2018, the firm closed nearly 10,000 transactions with a sales volume of approximately $46.4 billion.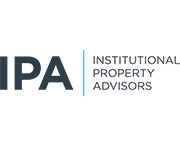 Institutional Property Advisors (IPA) is a unique platform created to support the needs of institutional and sophisticated private investors. IPA is centered around a select national network of institutionally qualified brokerage professionals and supported by a robust technology platform and highly regarded research. IPA's unique combination of real estate investment expertise, industry-leading technology, superior support services and acclaimed research will offer customized solutions for the acquisition and disposition of institutional multifamily properties and portfolios.
Powered by GreenPearl
Private Label Conferences
We believe in the magic that happens when the smartest, boldest minds come together resulting in business growth and industry evolution. We build high-value events that foster relationships, tap into intellectual wisdom, promote authentic interaction and create success for our clients.