The Marcus & Millichap / IPA Multifamily Forum: New England  hosts between 300 and 450 of New England's most prominent developers, investors, owners and operators came together to discuss what has become one of the hottest real estate markets in the country. This event discusses the urban and suburban rental, condo and mixed-use market across New England and what supply versus demand balance means for multifamily investors, owners and operators.
The Marcus & Millichap / IPA Multifamily Forums across the U.S. bring together over 6,000 multifamily owners, investors, managers and developers to create an in-person marketplace for learning, discovery, networking and deal making. The sessions address the major issues affecting the apartment and condo markets today, and the networking allows multi-housing principals to meet, talk and source deals and investment capital.
Meet the Keynotes
Robert DeWitt
Vice Chairman & CEO
GID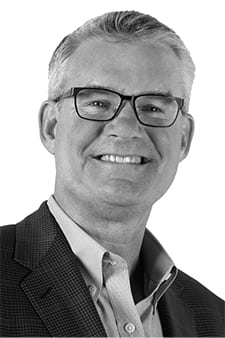 Chuck Leitner
CEO
Berkshire Group
Jack Manning
President & CEO
Boston Capital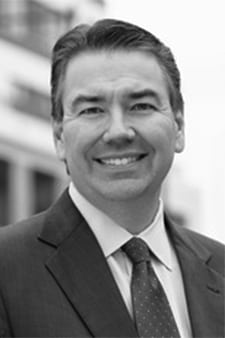 Doug Manz
Partner, Director Development
HYM Investments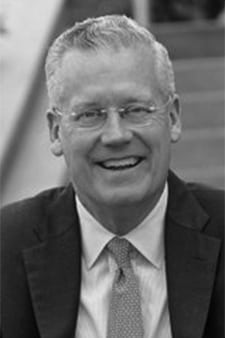 Thomas O'Brien
Founding Partner & Managing Director
HYM Investments
Who Speaks
Speakers at the Marcus & Millichap / IPA Multifamily Forum: New England are typically senior executives and company leaders who own, invest and/or develop multifamily properties in the greater region, as well as a curated selection of industry leaders from organizations that impact the industry.
Past Featured Speakers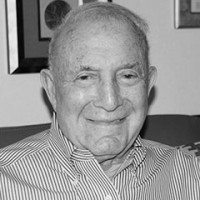 Harold Brown
Chairman & CEO
The Hamilton Company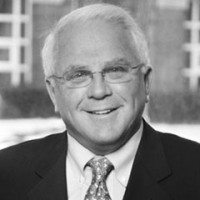 Richard Friedman
President & CEO
Carpenter & Company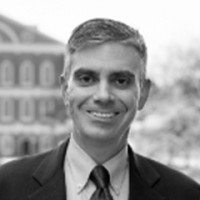 Brian Golden
Director
Boston Planning and Development Agency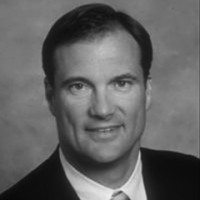 John Hynes
CEO & Managing Partner
Boston Global Investors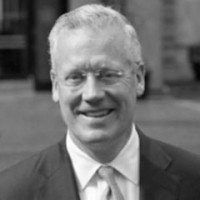 Thomas O'Brien
Founding Partner & Managing Director
HYM Investments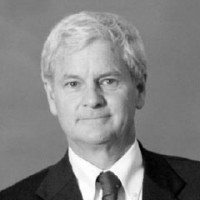 Alex Twining
CEO
Twining Properties
Attending Companies
Maureen Joyce, Director, AEW
Michael Boujoulian, Managing Director, Alliance Residential
Sarah Mathewson, SVP – Property Operations, AvalonBay Communities
Nickolay Bochilo, SVP – Investments, Bell Partners
Steve Wood, President, Berkshire Group
Peter McLoughlin, Principal & Founder, Boston Property Development
Nancy Goldsmith, SVP, Bozzuto
Stephanie Williams, President, Bozzuto

Peter

Poras, President, Chestnut Hill Realty
Sheila Dillon, Chief of Housing, City of Boston
Dan Botwinik, Principal, Cougar Capital
Bill Revers, SVP, Fairfield Residential
Michael LeBrun, VP – Asset Management, Fairfield Residential
John Brennan, Credit Risk Manager, Fannie Mae
Jeffrey Libert, Chairman, Forest Properties Management
Thomas Podgorski, Senior Managing Director – North East, Freddie Mac
Malia Lazu, Co-Founder, Future Boston Alliance
Doug Root, Senior Director – Northeast, Greystar
John Stoddard, Owner, Higher Ground Farm
David Bracken, SVP – Finance & Development, HYM Investments
Christopher Bicho, Principal & Founder, Landings Real Estate Group
Robb Hewitt, Senior Managing Director, Mill Creek Residential
Rob Hodge, SVP – Investments, Monogram
Bruce Percelay, Founder & Chairman, Mount Vernon Company
David Parisier, Managing Director & Principal, Paredim
Andy Montelli, President, Post Road Residential
Andrew Chaban, CEO, Princeton Properties Management
Joel Sklar, President, Samuels & Associates
Newt Brainard, Vice President, Simon Konover
Eric Suher, President & Founder, Suher

Properties

Josh Solomon, President, The DSF Group
Saeed Coates, President, The GPG Companies
David Hall, Development Partner, The Hanover Company
Jack Connelly, Head of Acquisitions & Managing Director, UBS Realty Investors
Gilbert Winn, CEO, WinnCompanies
Past Participating Firms (partial list)
AEW Capital Management
Alliance Residential Company
ARCTRUST
Ares Management
Arista Development
Arlington Finance Trust
Audubon Capital Partners
Avalon Bay Communities
AW Perry
Baker Companies
Bay Realty Partners
Bell Partners
Benchmark Real Estate Group
Berkshire Group
BlackRock
Bodwell Pines
Boston Capital
Boston Investments
Boston Property Development
Boston Property Ventures
Boylston Properties
Bozzuto
Brennan Consulting
C.A. White
Campbell Real Estate
Capital Real Estate Solutions
Capstone Communities
Carmel Partners
Cathartes
CBRE Global Investors
Charles River Realty Investors
Chloen Systems
Claremont Companies
Concord Companies
Connell Real Estate & Development
Copley Wolff Design Group
Cottonwood Management
CrossHarbor Capital Partners
CUBE 3
Dakota Partners
Davis Companies
DeSimone – Structural
Diversified Funding
Dolben Company
Drew Company
DSF Group
Eagle Development Partners
Erland Construction
Evolution Energy Partners
Fairfield Residential
Fantini & Gorga
Federal Capital Partners
Futura Sales | Delta Faucet
Gables Residential
Geller & Partners
Greystar
Harvard Investment Properties
Helge Capital
Hines
Hunneman Real Estate
HYM Investment Group
Inclusive Prosperity Capital Investors
Infinity Real Estate
Ironwood Realty
Jefferson Apartment Group
John Hancock Real Estate
John M. Corcoran & Co.
JP Morgan Asset Management
Kimco Realty
Lamoureux Properties
Landmark Partners
Lendlease
Lennar Multifamily
LICCO Group
Lincoln Property Company
LStar Communities
Lubert-Adler Partners
Lupoli Companies
Massachusetts Housing Investment Corporation
MassHousing
MDP Development LLC
Metropolitan Properties of America
MFS Investment Management
Mill Creek Residential Trust
MIT Investment Management
Mount Vernon Company
Multi Vision Investments
Navarino Capital
New York Capitol Consultants
Newman Properties
Newmark Knight Frank
Normandy Real Estate Partners
Northland Investment Corporation
Northstar Properties
Northwestern Mutual Real Estate
Oxford Properties
Pennrose Properties
Perry Real Estate Investment
Picerne Real Estate Group
Pizzuti Development
PKL Ventures
Premier Property Solutions
Princeton Properties
Pritzker Realty Group
RARE Development
Regan Properties
Roseview Group
Safety, Income & Growth
Samuels & Associates
Schochet Companies
SilverBrick Group
Simon Konover Company
Sophava
Stratford Capital Group
Taymil Partners
The Bozzuto Group
The Copley Group
The Davis Companies
The Norfolk Companies
The Simon Konover Company
Toll Apartment Living
Trammell Crow Residential
Trinity Financial
Twining Properties
UBS Realty Investors
United Group of Companies
United Properties
USAA Real Estate Company
Verve Property Advisors
Waypoint Residential
Whiting-Turner Contracting
WHT Management
Windsor Management
WinnCompanies
Wolff Company
Wood Partners Investments
Yule Development
Who Sponsors
Sponsors of the Marcus & Millichap / IPA Multifamily Forum: New England are typically industry vendors, professionals and service providers looking to secure new business from multifamily owners, investors and developers.
Testimonials
"Great energy and presentation, and all the content was incredibly relevant to my business. The speakers were very engaging and informative."
"The speakers were all competent and comfortable communicating key information. These events can be pretty superficial; this was much more than that."
"This event had a lot more networking time, which was very useful for gaining new contacts to help me grow my business."