On September 25 in Seattle, the Marcus & Millichap / IPA Multifamily Forum: Pacific Northwest brought together 400 of the Northwest's most active multifamily developers, investors, owners and operators to discuss current market trends and provide the most up-to-date data and analysis. Key issues this year included: the future demand for rentals, urban and suburban investment opportunities, best practices for deploying and raising capital and how to optimize property operations. Contact us to get involved next year.

The Marcus & Millichap / IPA Multifamily Forums across the U.S. bring together over 6,000 multifamily owners, investors, managers and developers to create an in-person marketplace for learning, discovery, networking and deal making. The sessions address the major issues affecting the apartment and condo markets today, and the networking allows multi-housing principals to meet, talk and source deals and investment capital.
Reasons to Attend
Join closed-door, peer-to-peer roundtables for select participants for candid conversations
Get inside perspectives from major players on dealing with tariffs, rising costs and inclusionary zoning
Secure one-to-one meetings with your high-level peers to raise or deploy capital, find JV partners
Learn how the market is digesting current oversupply and where attractive investment opportunities still exist
Find out how others are financing deals in light of increasing interest rates and tighter deal terms
Connect during special VIP functions on September 24 for select participants
Our Speakers
Speakers at the Marcus & Millichap/IPA Multifamily Forums are typically senior executives and company leaders who own, invest, and develop large portfolios of multifamily properties, as well as a curated selection of industry leaders from organizations that impact real estate today.
Kemper Freeman
Chairman & CEO
Kemper Development Company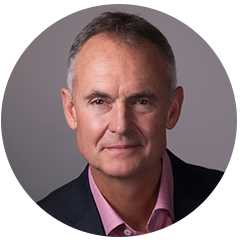 Clyde Holland
Chairman & CEO
Holland Partner Group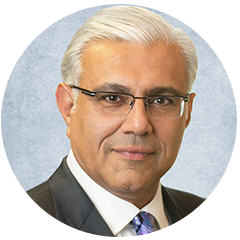 Hessam Nadji
President & CEO
Marcus & Millichap
Speakers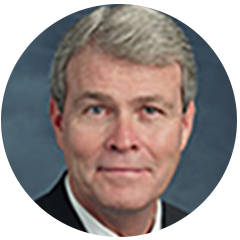 Steve Hallsey
EVP Operations
Wood Partners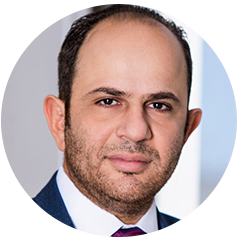 Bobby Khorshidi
President & Principal
Archway Fund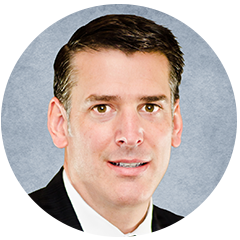 John S. Sebree
First Vice President/
National Director, Multifamily
Marcus & Millichap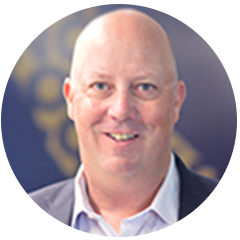 Jim Wiegandt
Commercial Real Estate Banking
Banc of California
Scott Bailey, Regional Economist, Washington State
Nancy Bainbridge Rogers, Attorney, Cairncross & Hempelmann
Maria Barrientos, Founder & Partner, Barrientos + Ryan
Brett Blasingame, Loan Officer, PGIM Real Estate Finance
Radim Blazej, Founder & CEO, Caron
Michael Bowman, Managing Partner, DepositCloud
David Bryant, Vice President, Kings III Emergency Communications
David Bryant, Director, Seattle Department Construction & Inspection
Ron Burkhardt, Regional Vice President, AMLI Residential
Cyrus Claffey, CEO, ButterflyMX
Michael D'Onofrio, Managing Director, Engineered Tax Services
Joe Ferguson, Principal, Lake Union Partners
Michael Flaherty, Founder & President, L5 Investments
Paul Friedrich, Attorney, Williams Kastner
Claudio Guincher, President, Continental Properties
Tom Hoban, CEO & Co-Founder, Coast Real Estate Services
Eric Inabinet, Director, Capital Markets, The Wolff Company
Barrett Johnson, Principal, Cadence Builds
Richard Leider, Principal, Trinity Real Estate
Gary Lovesky, SVP & Director of Construction, GID Development Group
Sean Luthy, Managing Director Asset Management, Hamilton Zanze
Scott Matthews, Sr. Director, Acquisitions, Vulcan Real Estate
John McDowall, Partner, Carney Badley Spellman
Edward McGovern, Managing Director, Capital Markets, Security Properties
Josh Minix, Managing Director – PNW, InvestRes
Robert Morey, Senior Director, IPA Capital Markets
Parker Nicholson, Development Manager, Legacy Partners
Matt Orr, Managing Partner, Union Street Investments
Ed Padilla, EVP and Co-Chief Lending Officer, Head of Commercial Real Estate, Opus Bank
David Roussain, Chief Marketing Officer, G5
John Schack, Principal, Revolve Development
Jim Schneider, SVP – Origination, Centennial Mortgage
John Sebree, First Vice President/National Director, Multifamily, Marcus & Millichap
Brad Shain, Portfolio Manager, Columbia Pacific Advisors
Jon Sholes, President & CEO, Downtown Seattle Association
Barrett Sigmund, President, Rise Properties
Walt Smith, CEO, Avenue 5 Residential
Erik Spring, Senior Director of Business Development, Wave G
Pete Stone, Managing Partner, Trinity Real Estate
Heather Wallace, Senior Vice President, Sares Regis Group
Kevin Wallace, President & CEO, Wallace Properties
George Webb, Founder & CEO, The Stratford Company
Tim Weyand, Principal & CEO, NK Architects
James B. Wiegandt, Director of Retail Income Property Lending, Luther Burbank Savings
Mike Wolber, Manager of Solutions Engineering, G5
Who Attends
834 LLC
AEI Consultants
AFCO & Sons
Amazon
AMLI Residential
Anew Apartments
Archway Fund
Ares Management
Ascent Multifamily
Asian American Television
Avenue One Capital
Avenue Properties
Avenue5 Residential
Bader Martin, PS
Banner Bank
Barrientos + Ryan
BCRA
Berntson Porter & Company
Bobcat Properties
Braddock and Logan Services
BUILD
ButterflyMX
Cairncross & Hempelmann
CallisonRTKL
Capital Valley Investments
Carmel Partners
Carney Badley Spellman
Caron Architecture
CDC Designs
CDW Investments
Cederstrand Rentals
Champion Real Estate Company
Chicago Title Insurance
City of Tacoma
Civic Financial Services
Clark Nuber PS
Coast Equity Partners
Coast Property Management
Columbia Hospitality
Columbia Pacific Advisors
Commonwealth Land Title
Compass Construction
ConAm Management
CoStar Group
Coughlin Porter Lundeen
Cranmore Apts
Cyzner Properties
DBC Properties
DCI Engineers
Deal Investments
Degen & Degen
DepositCloud
Digital Map Products
Doorport
Downtown Seattle Association
Dunn & Hobbes
Emerald Aire
Engineered Tax Services
ePremium Insurance
Equity Residential
Eric Thuesen Custom Homes
Fairfield Residential
Fairview Partners
Fairway Buyers
Ferguson Partners
Fidelity National Title
First American Title
First Northwest Development
Fish Mackay Architects
Fitness Ventures International
Fore Property
Fortress Investment Group
FPA Multifamily
FPI Management
FR McAbee
Francis Development Group
Freddie Mac Multifamily – SBL
Freemont Law Group
G5
Gallagher Properties
GID Development Group
GP Realty Finance
Grand Peaks Properties
Greystar
Grosvenor
HAL Real Estate
Hamilton Zanze
Hanover
Heaton Dainard
Henbart
Hive Apartments
Hoffman Construction Company
Holland Partner Group
HomeStreet Bank
HomeStreet CRE
Hub by Amazon
IKO
Imagine Housing
Intercontinental Real Estate
Interstate Restoration
Intrust Funding
Investors Capital Group
InvestRes
Island Insurance Company
JB Matteson
JMZ Contractors
Johnson Development Associates
Jordan Real Estate Investments
JPMorgan Chase
JRO Ventures
Kaplan law firm
Karr Tuttle Campbell
KATERRA
Keeler Investments Group
Kemper Development Company
Kimco Realty
Kings III Emergency Communications
L5 Investments
Lark Group
Ledcor Properties
Legacy Partners
LMC, A Lennar Company
Longwell Construction
Lori Gill & Associates
Lowe
Luther Burbank Savings
Mack Real Estate Group
Madrone Group
Mazzetti+GBA
Merrill Lynch
Meter Properties
Meyers Research
MG Properties Group
MG2 Corporation
MihkelsWright Architects
Millennium Trust Company
Morrison Hershfield
Moss Adams
MS Real Estate
Mynd
National Credit Systems
NBBJ
NBS Financial
Northwest Partners
NXT Capital
Oakpointe
Old Republic Title
Opus Bank
Orchard Street Acquisition
Pacific Crest Savings Bank
Pacific Life Insurance Company
Pacific Living Properties
Paradigm Tax Group
Parcel Pending
Parker, Smith & Feek
Parkway Capital
Partner Engineering and Science
PCMI Group
Perkins+Will
PGIM Real Estate Finance
Pilot Ventures
Pine Forest Properties
Pine Street Group
Pinnacle
Polaris Pacific
Port Landing
Prefab Logic
Rainer Valley Partners
Rainmaker Group
Real Estate Investment Services
Reed Longyear Ahrens Malnatti
Reliant Group Management
Resmark Apartment Living
Revolve Development
Ridge at Madrona
RISE Properties
RUN YONG USA
Ryan Companies
Sares-Regis Group
Schonox HPS North America
Schuchart
SEBCO
Security Properties
Sequoia Equities
Shea Homes
Shea Properties
Shelter Resources
Shilshole Development
Simkin Search
Simpson Housing
SKS Trading
Sound Investments
SP Residential Services
Spectrum Development
Stewart Title
Stockbridge Capital Group
Stokes Lawrence, P.S.
Studio19 Architects
Synergy Construction
Synergy Investments
T2 Hospitality
Taurus Investment Holdings
Tax Advisors
Tercel Corporation
The H.O. Seiffert Company
The Longboat Group
The Management Works
The Neiders Company
The Roseview Group
The Rush Companies
The Stratford Company
The Walsh Group
The Wolff Company
The Woodlynn
THG
Thrive Communities
Ticor Title
Tiscareno Associates
Tradewind Capital Group
Trammel Crow
Triad
Trimark Property Group
Trinity Real Estate
Trisnic Residential Group
TruAmerica Multifamily
Twenty200 Property Investment
Umpqua Bank
Union Street Investments
Urban Evolution
USI Kibble & Prentice
Utility Revenue Services
Uwajimaya
Valet Living
Veer Investment
Venture General Contracting
Veris Law Group
VERTEX
VIA Architecture
Vulcan
Walsh Group
Washington Federal
Washington Holdings
Wave G
Webpass
Weidner Property Management
Williams Kastner
Wilshire Finance Partners
Windsor Communities
Wood Partners
Zenith Capital
Conference Chairs
Sponsors of the Marcus & Millichap / IPA Multifamily Forum: Pacific Northwest are typically industry vendors and service providers looking to secure new business from medium to large sized multifamily and/or office portfolio operators.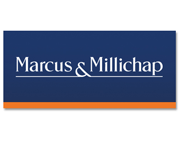 Founded in 1971, Marcus & Millichap is a leading commercial real estate brokerage firm focusing exclusively on investment sales, financing, research, and advisory services, with more than 1,700 investment professionals in offices throughout the United States and Canada. The firm has perfected a powerful property marketing system that integrates broker specialization by property type and market area; comprehensive investment research; a long-standing culture of information sharing; relationships with the largest pool of qualified investors; and state-of-the-art technology matching buyers and sellers. In 2016, the firm closed 8,995 transactions with a sales volume of approximately $42.3 billion.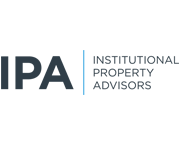 Institutional Property Advisors (IPA) is a unique platform created to support the needs of institutional and sophisticated private investors. IPA is centered around a select national network of institutionally qualified brokerage professionals and supported by a robust technology platform and highly regarded research. IPA's unique combination of real estate investment expertise, industry-leading technology, superior support services and acclaimed research will offer customized solutions for the acquisition and disposition of institutional multifamily properties and portfolios.
Venue Details
Marcus & Millichap / IPA Multifamily Forum:
Pacific Northwest 
Tuesday, September 25, 2018
7:30 AM – 3:45 PM
Venue:
Bell Harbor International Conference Center
2211 Alaskan Way
Seattle, WA 98121
Google Map
Testimonials
"Great energy and presentation, and all the content was incredibly relevant to my business. The speakers were very engaging and informative."
"The speakers were all competent and comfortable communicating key information. These events can be pretty superficial; this was much more than that."
"This event had a lot more networking time, which was very useful for gaining new contacts to help me grow my business."