Recognized as the #1 multifamily conference focused on apartment properties in Southern California, the 8th annual Marcus & Millichap / IPA Multifamily Forum: Southern California on June 6, 2019, delivers what you need to know to thrive in times of change and uncertainty. Last year, over 775 owners, investors, developers, managers and financiers of multifamily properties participated. It's a true who's-who of the West Coast apartments industry.
Main focus areas include: urban and suburban rental trends, investment activity, the revised playbook of rehab/repositioning, changes to debt and equity markets, operational efficiencies and ancillary income, and what's ahead in rent control measures.
The Marcus & Millichap / IPA Multifamily Forums across the U.S. bring together over 6,000 multifamily owners, investors, managers and developers annually to create an in-person marketplace for learning, discovery, networking and deal-making. The sessions address the major issues affecting the apartment and condo markets today, and the networking allows multi-housing principals to meet, talk and source deals and investment capital.
Key reasons to attend:
Get the latest market data on transactions, rent trends and new unit forecasts by market
Learn about the current housing supply vs. demand imbalance and what it means
Explore the mechanics of the build vs. buy equation and when it makes sense to build ground up
Network with active operating and capital partners for your next joint venture
Hear how apartment developers and re-developers are addressing cost issues and improving the bottom line
Discover innovative apartment technologies and services that wow tenants and generate incremental revenue
Retool your value-add capital raising, acquisition, rehab and exit strategies
We are announcing the speakers and agenda soon.
In the meantime, check out the recap from the event and see more pictures here.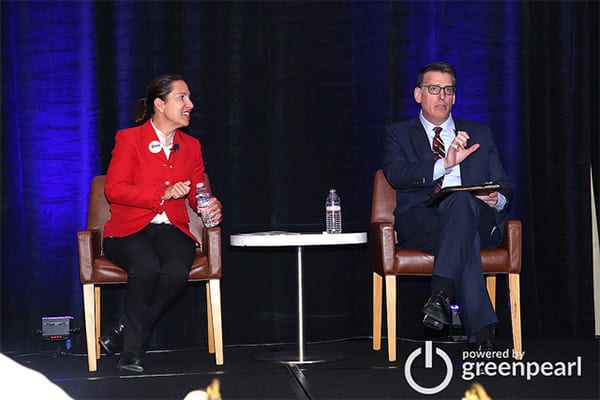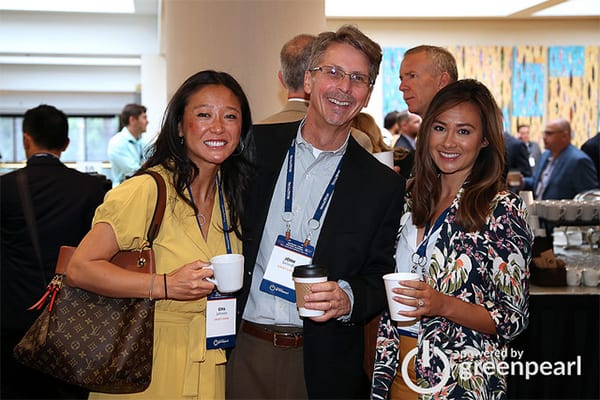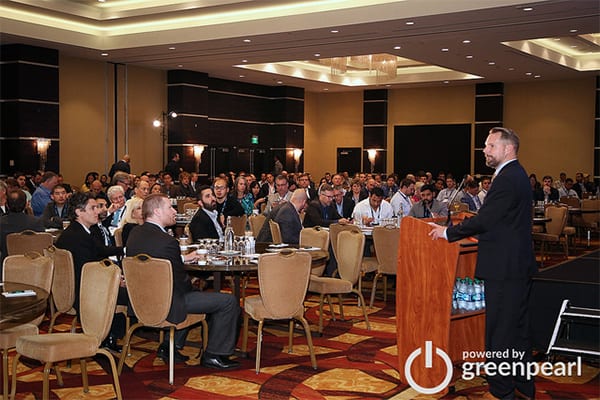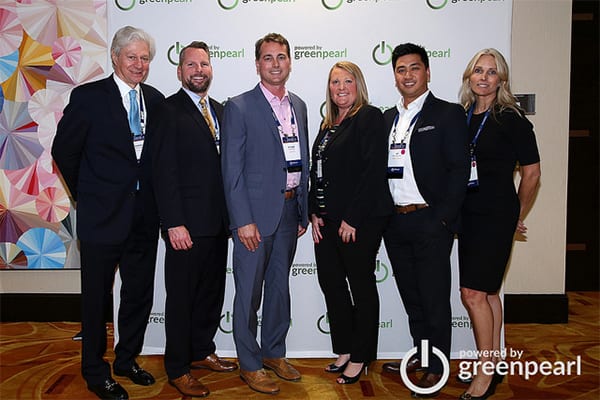 Who Speaks
Speakers at the Marcus & Millichap / IPA Multifamily Forum: Southern California are typically senior executives and company leaders who lead teams that invest, own, develop and manage multifamily properties, as well as a curated selection of industry leaders from organizations that impact the multifamily asset class today.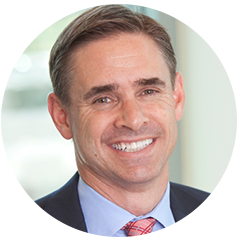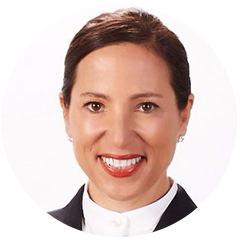 Eleni Kounalakis
Candidate for Lt. Governor California
Former President AKT Development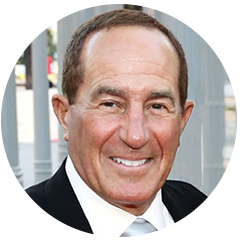 Geoffrey Palmer
Owner
GH Palmer Associate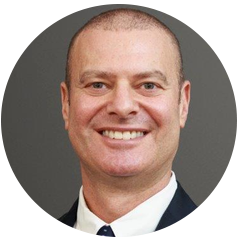 Kevin Ratner
President
Forest City Enterprises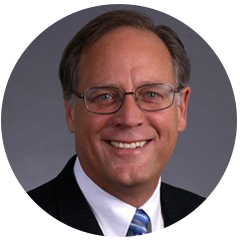 Michael Schall
President & CEO
Essex Property Trust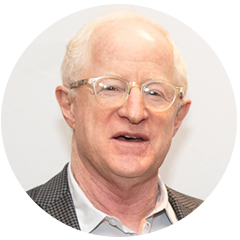 Bill Witte
President
Related California
J.J. Abraham, Division President – California, Lennar Multifamily
Jim Anderson, SVP, Trammell Crow Company
Steve Basham, Senior Market Analyst, CoStar Group
Marshall Boyd, President, Interstate Equities
Ziv Cohen, President, Resmark Companies
Rachel Davidson, SVP – Performance, Alliance Residential Company
Tony Ditteaux, President – Construction, Trammell Crow Residential
Matthew Ellis, CIO, MWest Holdings
John Eudy, CIO, Essex Property Trust
Kevin Farrell, COO & President, Fifield Realty Corp.
Jerry Fink, Managing Partner, Bascom Group
Richard Friedman, Managing Director, Greystar
Patti Girardi, Chief Marketing Officer, Valet Living
Olivia Gougler, Solutions Engineer, G5
Paulee Halloran, VP – Asset Management, Wood Partners
Matt Levy, VP – Investment, Laramar Group
Mark Macedo, Managing Director & COO, Hanover Financial
Victor MacFarlane, Chariman & CEO, MacFarlane Partners
Henry Manoucheri, Chairman & CEO, Universe Holdings
Bill Montgomery, President – Investments, Sares-Regis Group
Daniel Nagel, CFO, Decron Properties
Will Nelson, SVP of Originations, Columbia Pacific Advisors
Steven Oh, SVP – Development, Related California Residential
Gregory Pinkalla, CEO, Fairfield Residential
Scé Pike, CEO & Founder, IOTAS
Edward Ratinoff, Managing Principal, James Investment Partners
Kevin Ratner, President, Forest City Enterprises
Jay Rey-Hipolito, VP, Residential, Kilroy Realty Corporation
Chris Robbins, Managing Director, CleanFund
James Rothstein, Co-Founder & Principal, Lone Oak Fund
Charles Schoenau, Managing Director, Insurent
Ryan Somers, President & CEO, Benedict Canyon Equities
Jon Spelke, Regional Managing Director, CleanFund
Ernesto Vasquez, Partner & CEO, SVA Architects
Percy Vaz, President, AMCAL
Sue Vickery, Managing Director, Trammell Crow Residential
Roger Vincent, Reporter, LA Times
Heather Wallace, SVP, SARES-REGIS Group
Damon Wyler, Regional Manager, Marcus & Millichap
Robert Younkin, Principal, PGIM
AEW Capital Management
Affirmed Housing
Alliance Residential
AMCAL Multi-Housing
American Capital Realty Group
American Dream Fund
Ares
Arixa Capital
AvalonBay
Avanath Capital Management
Bascom Group
Beacon Economics
Benedict Canyon Equities
Berkshire Group
BlackRock
Bridge Investment Group
Brookfield
Bueno Group
Busto Family Trust
California Landmark
Camden Property Trust
Canfield Development
Carmel Partners
Caruso
Champion Real Estate Company
Clarion Partners
Cowley Real Estate Partners
Crawford Park Financial
Decron Properties
Dinerstein Companies
Equidyne
Equity Residential
Essex Property Trust
Fairfield Residential
Fifield Companies
Forest City Enterprises
FPA Multifamily
Freddie Mac
Gelt
Gibraltar Investment Partners
Greystar
Hanover Financial
Haven Realty Capital
Holland Partners
IDS Real Estate Group
Interstate Equities
Invesco
IOTAS
JADE Enterprises
James Investment Partners
Kelton Capital
Kemper Development Company
Kilroy Realty
LA Times
Laramar Group
Latco Enterprises
Legacy Partners
Lennar Multifamily
Loboda Properties
MacFarlane Partners
Mesa West Capital
MG Properties Group
Mill Creek Residential Trust
MJW Investments
Monem Corporation
MWest Holdings
Ness Holdings
NMS Properties
NNC Apartment Ventures
Nu Urban Residential
Oaktree Capital Management
Pacific Urban Residential
Partners Capital
Priya Living
Pro Residential
Prometheus Real Estate Group
Raintree Partners
Ratner Property Management
RED Capital Group
Regency Centers
Related California
Resmark
ReyLenn Properties
Sack Properties
Sares Regis Group
Seritage Growth Properties
StarPoint Properties
Steadfast Companies
SummerHill Housing Group
Swift Real Estate Partners
Trammell Crow Residential
Trifecta Holdings
Trion Properties
TruAmerica Multifamily
Uber
Universe Holdings
Urban Land Institute Los Angeles
USA Properties Fund
Valet Living
Veneto Capital Management
Viceroy Investments
VisionWise Capital
Western National Group
Wilson Meany
Winstar Properties
Wood Partners
J.J. Abraham, Division President California, Lennar Multifamily
Jeff Allen, CEO Raintree Partners
Jim Anderson, SVP, Trammell Crow Company
Melisa Bartolucci Delgado, Vice President, Asset Management, Cityview
Ben Beggs, Director of Sales, redIQ
Marshall Boyd, President, Interstate Equities
Greg Campbell, Senior Managing Director Investment, TruAmerica
Rachel Davidson, SVP of Performance, Alliance Residential
John Eudy, Chief Investment Officer, Essex Property Trust
Patti Girardi, Chief Marketing Officer, Valet Living
Michael Gold, Senior Director, Asset Management TruAmerica
Paulee Halloran, Vice President, Asset Management, Wood Partners
Brian Hansen, Director, Wood Partners
Mark Janda, Senior Vice President Development, Avalon Bay Communities
Kevin Kaberna, Senior Managing Director Investment, Greystar
Kacy Keys, SVP – Development Western US, Seritage Growth Properties
Chris Meany, Partner, Wilson Meany
Bill Montgomery, President Multifamily Investments, Sares-Regis Group
Dan Nagel, Chief Financial Officer, Decron Properties
Tim O'Brian, Senior Managing Director and Partner- Southern California, Legacy Partners
Scé Pike, CEO & Founder, IOTAS
Greg Pinkalla, Chairman & CEO, Fairfield Residential
Edward Ratinoff, Managing Principal, James Investment Partners
Jay Rey-Hipolito, Vice President Residential, Kilroy Realty Corporation
Dean Rostovsky, Managing Director, Clarion Partners
Mike Rovner, President, Rovner Construction
Larry Scott, Senior Vice President – Development, Fairfield Residential
Ryan Somers, President & CEO, Benedict Canyon Equities
Larry Taylor, CEO, Christina Development
Josh Vasbinder, West Coast Partner, Dinerstein Companies
Percy Vaz, CEO, AMCAL Housing
Susan Vickery, Managing Director, Trammell Crow Residential
Heather Wallace, Senior Vice President, Sares-Regis
Tom Warren, President, Holland Partners
Keith Wasserman, Partner, Gelt Inc
Who Sponsors
Sponsors of the Marcus & Millichap / IPA Multifamily Forum: Southern California are typically industry vendors and service providers looking to secure new business from medium to large sized multifamily and/or office portfolio operators.
Conference Chairs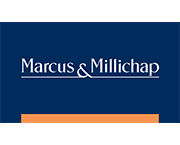 Founded in 1971, Marcus & Millichap is a leading commercial real estate brokerage firm focusing exclusively on investment sales, financing, research, and advisory services, with close to 2,000 investment sales and financing professionals in over 80 offices throughout the United States and Canada. The firm has perfected a powerful property marketing system that integrates broker specialization by property type and market area; the industry's most comprehensive investment research; a long-standing culture of information sharing; relationships with the largest pool of qualified investors; and state-of-the-art technology matching buyers and sellers. In 2018, the firm closed nearly 10,000 transactions with a sales volume of approximately $46.4 billion.
Institutional Property Advisors (IPA) is a unique platform created to support the needs of institutional and sophisticated private investors. IPA is centered around a select national network of institutionally qualified brokerage professionals and supported by a robust technology platform and highly regarded research. IPA's unique combination of real estate investment expertise, industry-leading technology, superior support services and acclaimed research will offer customized solutions for the acquisition and disposition of institutional multifamily properties and portfolios.
Conference Sponsors
Conference Chairs
Sponsors
Testimonials
"Great energy and presentation, and all the content was incredibly relevant to my business. The speakers were very engaging and informative."
"The speakers were all competent and comfortable communicating key information. These events can be pretty superficial; this was much more than that."
"This event had a lot more networking time, which was very useful for gaining new contacts to help me grow my business."
Powered by GreenPearl Private Label Conferences We believe in the magic that happens when the smartest, boldest minds come together resulting in business growth and industry evolution. We build high-value events that foster relationships, tap into intellectual wisdom, promote authentic interaction and create success for our clients.