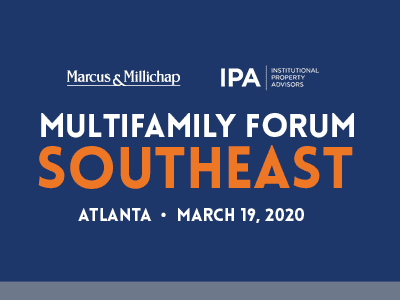 As one of the hottest and most desirable regions in the nation for apartment industry, hundreds of the most prominent multifamily leaders who are either active or want to become active in the Southeast will travel across the country and region to explore strategies, opportunities and trends at the 6th annual Marcus & Millichap / IPA Multifamily Forum: Southeast on March 19 in Atlanta.
Key issues addressed include: the future demand for rentals, untapped submarkets, suburban versus urban development, maximizing existing assets through innovations in management and best practices for raising and deploying capital.
Marcus & Millichap / IPA Multifamily Forums across the U.S. bring together over 6,000 multifamily owners, investors, managers and developers to create an in-person marketplace for learning, discovery, networking and deal making. The sessions address the major issues affecting the apartment and condo markets today, and the networking allows multi-housing principals to meet, talk and source deals and investment capital.
Reasons to Attend

Hear up to the minute market data and analysis on the region.
Discover the latest innovations in construction and design used to manage costs in today's unpredictable environment.
Gain insight into where value-add opportunities remain in large supply and how to overcome barriers to entry.
Raise capital more effectively by learning what's attractive and from equity providers and lenders.
Take a deep-dive into the leadership challenges and strategies during closed-door, peer-to-peer roundtables for select participants (separate registration required)
Who Speaks
Speakers at the Marcus & Millichap / IPA Multifamily Forum: Southeast are typically senior executives and company leaders who own, invest and/or develop multifamily properties in the greater region, as well as a curated selection of industry leaders from organizations that impact the industry.
Past Keynote Speakers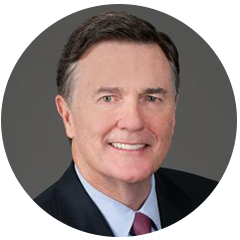 Dennis Lockhart
Former President
Federal Reserve Bank of Atlanta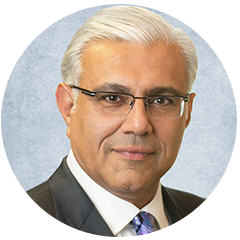 Hessam Nadji
President & CEO
Marcus & Millichap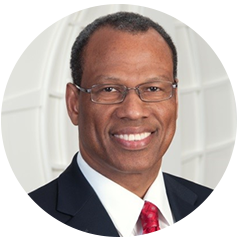 Egbert Perry
Chairman & CEO
Integral Group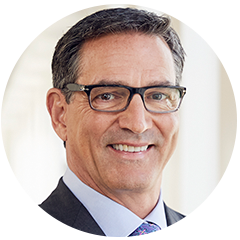 Mark Toro
Managing Partner
North American Properties
Ari Abramson, VP – Acquisitions, Continental Realty Corp.
Mike Aiken, VP – Acquisitions, Fogelman Properties
Marvin Banks, Co-Founder & President, M. Banks Realty Partners
Kyle Brock, Managing Director, Crescent Communities
Kim Bucklew, Managing Director, Alliance Residential
Chris Burns, SVP, Lincoln Property Company
Steve Carlson, SVP – Debt Capital Markets, Waterton
Holly Casper, VP – Operations, Rivergate KW Residential
Jay Clark, CEO & Founder, Southeast Capital Companies
George Connell, Partner, Castlegate Property Group
Chad DuBeau, Senior Managing Director, Mill Creek Residential
Daniel Eller, President & CEO, Eller Capital Partners
Jack Fiorella, President & CEO, Equity Resources
Thomas Flournoy, President & COO, Flournoy Development Company
Lisa Gunderson, VP – Asset Management, Bristol Development
Eric Hade, CIO, Waypoint Residential
David Hanchrow, CIO, Bristol Development
Harris Haston, Principal & Co-Founder, Carter-Haston Real Estate
Nick Hathaway, Partner & Director, Hathaway Development
Wesley Hudson, Audit Partner, Cherry Bekaert
John Isakson, Chief Capital Officer, Preferred Apartment Communities
Tim Keane, Commissioner – City Planning, City of Atlanta
Alan King, President, Berkshire Communities
Al Lindemann, Managing Partner, FCA Partners
Greg Mark, SVP, Pinnacle
Paul Mashni, CEO, PEM Real Estate Group
Stephen McClure, President & COO, Spectrum Companies
Jenifer Mills, President, HFC Interiors
Ryan Millsap, CEO, Irinda Capital Management
Peter Pappas, CEO, Terwilliger Pappas
Phil Pitney, President – Real Estate Management, PRP
Norman Radow, CEO, Radco
Nellie Sullivan, Partner, Womble Bond Dickenson
Wesley Taubel, Co-Founder & Partner, TWO Capital Partners
Who Attends
Each year over 350 attend from organizations such as the following multifamily owners, investors and developers.
Past attending companies include:
AEW Capital Management
Alliance Residential Company
AvalonBay
Baker Companies
Bell Partners
Benchmark Real Estate Group
Berkshire Group
BlackRock
Boston Investments
Boston Property Development
Bozzuto Development Company
Bristol Development
Capstone Communities
Carmel Partners
Carter-Haston Real Estate
Castlegate Property Group
CBRE Global Investors
Concord Companies
Continental Realty
Crescent Communities
CrossHarbor Capital Partners
Davis Companies
DSF Group
Eagle Development Partners
ECI Group
Eller Capital Partners
Equity Resources
Erland Construction
Fairfield Residential
FCA Partners
Federal Capital Partners
Flournoy Development Company
Gables Residential
Greystar
Hathaway Development
Helge Capital
Hines
HYM Investment Group
Infinity Real Estate
Irinda Capital Management
Jefferson Apartment Group
John Hancock Real Estate
Kimco Realty
Lennar Multifamily
Lincoln Property
LStar Communities
Lubert-Adler Partners
M. Banks Realty Partners
Metropolitan Properties of America
Mill Creek Residential Trust
Mount Vernon Company
Navarino Capital
Newman Properties
Northland Investment
Northwestern Mutual Real Estate
Oxford Properties
Picerne Real Estate Group
Pinnacle
PointOne Holdings
Preferred Apartment Communities
Premier Property Solutions
Pritzker Realty Group
PRP
Radco
RARE Development
Regan Properties
Samuels & Associates
Schochet Companies
SilverBrick Group
Southeast Capital Companies
Spectrum Companies
Spirit Investment Partners
Stratford Capital Group
Taymil Partners
Terwilliger Pappas
Toll Apartment Living
Trammell Crow Residential
TriBridge Residential
Twining Properties
TWO Capital Partners
UBS Realty Investors
United Group of Companies
USAA Real Estate Company
Waterton
Waypoint Residential
Windsor Management
WinnCompanies
Wolff Company
Conference Chairs
Sponsors of the Marcus & Millichap / IPA Multifamily Forum: Southeast are typically industry vendors and service providers looking to secure new business from medium to large sized multifamily and/or office portfolio operators.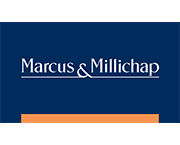 Founded in 1971, Marcus & Millichap is a leading commercial real estate brokerage firm focusing exclusively on investment sales, financing, research, and advisory services, with close to 2,000 investment sales and financing professionals in over 80 offices throughout the United States and Canada. The firm has perfected a powerful property marketing system that integrates broker specialization by property type and market area; the industry's most comprehensive investment research; a long-standing culture of information sharing; relationships with the largest pool of qualified investors; and state-of-the-art technology matching buyers and sellers. In 2018, the firm closed nearly 10,000 transactions with a sales volume of approximately $46.4 billion.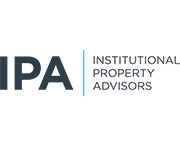 Institutional Property Advisors (IPA) is a unique platform created to support the needs of institutional and sophisticated private investors. IPA is centered around a select national network of institutionally qualified brokerage professionals and supported by a robust technology platform and highly regarded research. IPA's unique combination of real estate investment expertise, industry-leading technology, superior support services and acclaimed research will offer customized solutions for the acquisition and disposition of institutional multifamily properties and portfolios.
Venue Details
Marcus & Millichap / IPA Multifamily Forum:
Southeast
Thursday, March 19, 2020
7:30 AM – 1:15 PM
Venue:
Loudermilk Conference Center
40 Courtland Street NE
Atlanta, GA 30303
Google Map
Powered by GreenPearl
Private Label Conferences
We believe in the magic that happens when the smartest, boldest minds come together resulting in business growth and industry evolution. We build high-value events that foster relationships, tap into intellectual wisdom, promote authentic interaction and create success for our clients.