Get Involved on September 26, 2019!
On November 14, California's most prominent multifamily leaders unite at the sixth annual Marcus & Millichap / IPA Multifamily Forum: Northern California. With over 50 speakers, experts and thought leaders delivering content and information in a diversity of formats including panels, keynote talks, interactive workshops and closed-door roundtable discussions, this is the most valuable event of the year.
This year's conference features special keynote fireside chats with Related California CEO, Bill Witte, and Marcus & Millichap President & CEO, Hessam Nadji. From market intelligence & analysis to deal flow & best practices, this year's content is practical and hard-hitting, directly from the most active and influential owners, operators, investors, developers and financiers.
Plus, don't miss out on one of the most anticipated discussions of the year – the effort to repeal the Costa-Hawkins Rental Housing Act. The conference takes place one week after the vote on the ballot measure. The repercussions of either outcome will be a key focus.

Reasons to Attend
Join the discussion on the verdict on the effort to repeal Costa-Hawkins
Get creative ideas on raising equity capital, financing new deals and refinancing
Learn where to look for high-return acquisition / investment opportunities today
Find out where rents are headed as well as innovations from leading edge operators
Share ideas and challenges in the closed-door, peer-to-peer roundtables*
* Exclusive / limited-access

Our Speakers
Speakers at the Marcus & Millichap/IPA Multifamily Forums are typically senior executives and company leaders who own, invest, and develop large portfolios of multifamily properties, as well as a curated selection of industry leaders from organizations that impact real estate today.
Keynote Speakers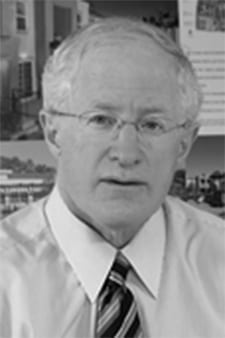 Bill Witte
President
Related California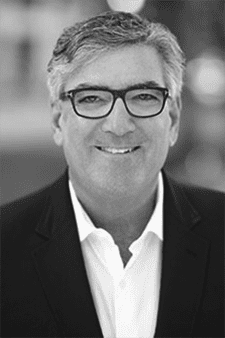 Robert Freed
President & CEO
SummerHill Housing Group
Featured Speakers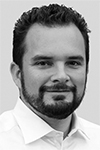 Ryan Brewer
Co-Founder & Managing Principal
Ballast
Todd Darling
CEO
Acacia Capital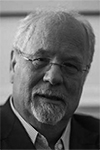 Osborn Erickson
Chairman
Emerald Fund
Agenda
8:00 AM – 8:45 AM
Breakfast & Networking
---
8:45 AM – 8:55 AM
Welcome & Opening Remarks
Presented by:
Steven J. Seligman, First Vice President/Regional Manager, Marcus & Millichap, Palo Alto
---
8:55 AM – 9:30 AM
Multifamily State of the Market: National vs Bay Area Markets
John Sebree will present the current state of the market, comparing and contrasting trends across Northern California with key investment markets across the country. In addition, to hard-hitting statistics, John will reveal the results of the proprietary multifamily owner survey that will show you what your peers are thinking with regard to their planned investment and divestment activity in the coming year.
Presented by:
John Sebree, FVP & National Director, Multifamily, Marcus & Millichap
---
9:30 AM – 10:00 AM
Morning Keynote
Keynote:
Hessam Nadji, President & CEO, Marcus & Millichap
Interviewed by:
John Sebree, FVP & National Director, Multifamily, Marcus & Millichap
---
10:05 AM – 10:50 AM (TRACK A)
Peaks & Valleys: Viewpoints from Multifamily Leaders
It has been a good ride for a long time. Northern California has been host to one of the strongest housing markets in recent history. Demand for housing surpasses most markets and rental prices are only now showing signs of slowing down. Yet, rent control measures and the complicated political climate are just a few of the factors that make it also one of the most challenging markets to work within. While some changes have been beneficial, there could be a lot at stake should Costa-Hawkins be repealed. How are some of the most multifamily players navigating all the forces at work, and how are they planning for what's to come?
Looking outside: the economic outlook and expected impact upon apartment demand
Hold your breath: creative strategies in a rent controlled pressure cooker
The big squeeze: examining opportunities to add density without disrupting
NIMBY: navigating political and community resistance to new developments
Thinking ahead: strategizing and acquisitions in advance of the next cycle
Moderated by:
Phuong Dang, Partner, Seiler
Panelists:
Mark Kroll, Co-Founder & Managing Director, Sares-Regis Northern California
Matt Matteson, Co-President, COO, JB Matteson
Kenneth Nilmeier, Principal and Director of Planning, MVE + Partners
Jonathan Scharfman, General Manager & Director – Development, Universal Paragon
Tod Spieker, President, Spieker Companies
---
10:50 AM – 11:20 AM
Networking Break
Hosted by: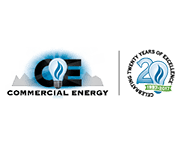 ---
11:20 AM – 12:05 PM (TRACK A)
Hide and Seek: Mastering the Equity / Debt Financing Game
While many equity investors have large sums still to deploy and although multifamily continues to present opportunities, significant uncertainty is causing many investors to hold back from deals. Further, bank financing has become increasingly tight with higher interest rates and more risk-averse underwriting. Where can one find willing investors and lenders and what types of deals are they financing?
Viewpoints: perspectives from active equity capital partners
Changing states: how terms, rates, leverage and recourse are changing
Choose me: which sources make sense based on deal type and size
Overseas: with China's pullback, how foreign capital demand for deals is changing
Keeping pace: Understanding how to take advantage of PACE financing
Moderated by:
David Shillington, President, Marcus & Millichap Capital Corporation
Panelists:
Edward McGovern, Managing Director, Capital Markets, Security Properties
Billy Meyer, Managing Director, Real Estate Lending, Columbia Pacific Advisors
Alexa Mizrahi, Director, Loan Origination, Lone Oak Fund
Ed Padilla, Executive Vice President and Co-Chief Lending Officer, Head of Commercial Real Estate, Opus Bank
Robert Younkin, Principal, PGIM Real Estate Finance
---
11:20 AM – 12:05 PM (TRACK B)
Value-Add OS: Downloading the Latest Update on Apartment Upgrades
With so many barriers to new development, acquiring and upgrading existing assets is often the most sure-fire way to deploy capital, control risk and generate sufficient returns within a pre-set timeline. However, the value-add playbook has many coffee-stained pages, and not all strategies make sense for all properties. With rents softening, the ROI on some upgrades may no longer make sense for your business plan. What are the ways that savvy operators are re-tooling their properties, and where geographically are you likely to find new opportunities?
Undercover: the key to finding (off-market) deals in a sellers' market
Bang for the buck: which amenities make sense for specific demographics / price points
Beyond 415 and 650: where smart pioneers are finding new opportunities
Curb appeal: cost-efficient design alterations with big ROI results
Holding period: managing investors expectations on returns and exit timing
Presented by:
Steven J. Seligman, First Vice President/Regional Manager, Marcus & Millichap, Palo Alto
Panelists:
Michael Anthony, Principal, MNM Partners
Charles Demmon, Partner, Demmon Partners
Aaron Hancock, Managing Director, Raintree Partners
Jim Wiegandt, Commercial Real Estate Banking, Banc of California
Peter Wilson, President, PTLA Real Estate Group
---
12:10 PM – 12:55 PM (TRACK A)
The Cost of Doing Business: Development & Construction Across Northern California
Not all entrepreneurs in Northern California are in tech. New development and construction requires equal parts vision and courage. But getting a project off the ground in this region is more like a marathon rather than a sprint, and raising acquisition and construction financing is only half the battle. From identifying sites at the right price to entitlements, from selecting the right branding, design and unit mix to addressing political and community resistance, knowing what to do requires more than a crystal ball. How are developers keeping their heads on straight with the challenges they are faced with while building projects that deliver necessary returns?
Who's knockin': Opportunities in affordable housing for market rate developers
Like a pro: Managing high materials and labor costs in light of new tariffs and immigration policy
Squeeze control: how to take advantage of incentives to gain increased density
All for one: working with the local politicians and community leaders to gain support
Into the future: how self-driving cars, drones, e-commerce, work-from-home and other trends are changing today's designs for tomorrow's needs
Moderated by:
Phil Saglimbeni, Senior Managing Director, Investments, IPA
Panelists:
Steve Buster, SVP, Development, Grovesnor
Nathan Hong, SVP – Development, AvalonBay
Ken Lowney, President & CEO, Lowney Architecture
Mark MacDonald, Principal, DM Development
Robin Zimbler, Founder, Free Bird Development
---
12:10 PM – 12:55 PM (TRACK B)
More with Less: Innovations & Technology Trends for Apartment Owners & Managers
With rental rates beginning to stagnate, smart operators are anticipating the change in the cycle, shifting to a more competitive stance to attract and retain tenants. While concessions increase for lease ups of new properties, existing properties are also in need of incentives to win over new tenants, as well as key features and amenities to retain tenants. Also, to keep the steady growth in returns, sharp managers are finding innovative ways to generate ancillary income and continue to drive down costs, without sacrificing tenant experience. How do you navigate these waters with so many options to choose from?
High-end living: what services and amenities the highest paying tenants require
Keeping it lean: which technologies drive efficiency without impairing tenant satisfaction
Automation: what can be automated and where a personal touch is best
Social game: best practices for managing reputation in a Google+ and Instagram world
Less is more: hiring and keeping the best operations managers for tomorrow's skill set
Moderated by:
Paul Niewiadomski, Partner, Lubin Olson
Panelists:
Jack Dickens, COO, LivCor
Chris Hagen, SVP Operations, MG Properties Group
James Hannah, VP – Client Energy Services, Bright Power
Christopher J. Kober, Managing Director – Portfolio Operations, Pacific Urban Residential
Charles Schoenau, Managing Director, Insurent
---
12:55 PM – 1:45 PM
Networking Lunch
---
1:05 PM – 1:35 PM (LUNCH WORKSHOP)
New Trump Administration Updates: Opportunity Zones, Energy & Specialty Tax Incentives
The presentation is designed to provide New Trump Administration Updates to Federal, State and Local Energy & Specialty Tax Incentives and provide clarity to the design, qualification and certification process to maximize results and cost savings on Purchases, Renovations, Improvements and New Construction projects. During this presentation, you will be able to understand how to capture and best utilize Cost Segregation, Energy Tax Credits (like 179D for commercial buildings and 45L tax credits for residential and multi-family projects) on a local and national scale.
Presented by:
Michael D'Onofrio, Managing Director, Engineered Tax Services
---
1:40 PM – 2:10 PM
Afternoon Fireside Keynote Chat
Keynote:
Bill Witte, Chairman & CEO, Related California
Interviewed by:
Robert Freed, President & CEO, SummerHill Housing Group
---
2:10 PM – 2:40 PM
The Verdict is In: What's Next Following the Vote to Repeal Costa-Hawkins
Moderated by:
John Sebree, FVP & National Director, Multifamily, Marcus & Millichap
Panelists:
Damon Conklin, Director of Government Affairs, Federation of California of Builders Exchanges
John D. Eudy, Executive Vice President & Chief Investment Officer – Development, Essex Property Trust
Stanford W. Jones, Executive Managing Director, IPA
---
2:40 PM – 2:45 PM
Concluding Remarks
Presented by:
Steven J. Seligman, First Vice President/Regional Manager, Marcus & Millichap, Palo Alto
---
2:45 PM – 3:45 PM
Post-Conference Reception
---
NEW for 2018
Roundtable Discussions
Space is limited, contact us to see if you qualify.
---
11:20 AM – 12:50 PM
Ground-Up Development: A Closed-Door Roundtable
Getting projects off the ground has never been easy in this region. This closed-door session brings together California's active multifamily developers and builders to discuss shared challenges in apartment and condo development today, with the goal of exploring ideas and solutions to those challenges.
Participants include:
Jim Alexander, Equity Residential
Sandy Blair, Marx|Okubo Associates
Ken Busch, Sares Regis Group of Northern California
Greg Christopher, Carmel Partners
Ziv Cohen, Resmark
Paul Dubrasich, Cox, Castle & Nicholson
Steven Eggert, Anton Development
Paul "Chip" Erickson, Jr., Sansome Pacific
Brad Griggs, Blake Griggs Properties
Brendan Hayes, Fairfield Residential
Stanford W. Jones, IPA
Vince Lee, Shea Properties
Randy Miller, RAD Urban
David Mugmon, Seiler
Katie O'Brien, Build Inc.
Brian Pianca, Wood Partners
Peter Solar, Alliance
Eliott Trencher, Kilroy Realty
Jason Vargas, East Bay Asian Local Development Corp
---
11:20 AM – 12:50 PM
Operational Excellence: A Closed-Door Roundtable
This closed-door session brings together California's apartment managers to discuss shared challenges in multifamily management today, with the goal of exploring ideas and solutions to those challenges.
Participants include:
Luis Belmonte, Seven Hills Properties
Chris Carnazzo, Loka Properties
Brian Chuck, Calvera Partners
Kyle Cortopassi, MYND
Joan Cress, Veritas Investments
Jim Howard, Carmel Partners
Alvaro Leiva, SummerHill Apartment Communities
Matt Maher, Wave Broadband
Sce Pike, IOTAS
Debbie Tedsen, FPI Management
Kelvin Tetz, Moss Adams
Jackie Todesco, AvalonBay Communities
Heather Wallace, Sares Regis Group
*These curated sessions are comprised of select leaders who share the same challenges. Sessions are limited to a maximum of 30 participants and are completely off-the-record with no media or audience. The goal is to share challenges and solutions together to advance the industry. Chaired by an industry veteran, each session will be tasked with addressing a short list of specific challenges. Please contact Claudia Gutwirth at claudia@greenpearlevents.com for further information.
Conference Chairs
Sponsors of the Marcus & Millichap / IPA Multifamily Forum: Northern California are typically industry vendors and service providers looking to secure new business from medium to large sized multifamily and/or office portfolio operators.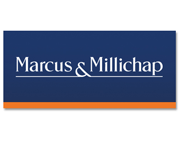 Founded in 1971, Marcus & Millichap is a leading commercial real estate brokerage firm focusing exclusively on investment sales, financing, research, and advisory services, with more than 1,700 investment professionals in offices throughout the United States and Canada. The firm has perfected a powerful property marketing system that integrates broker specialization by property type and market area; comprehensive investment research; a long-standing culture of information sharing; relationships with the largest pool of qualified investors; and state-of-the-art technology matching buyers and sellers. In 2016, the firm closed 8,995 transactions with a sales volume of approximately $42.3 billion.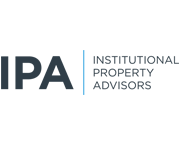 Institutional Property Advisors (IPA) is a unique platform created to support the needs of institutional and sophisticated private investors. IPA is centered around a select national network of institutionally qualified brokerage professionals and supported by a robust technology platform and highly regarded research. IPA's unique combination of real estate investment expertise, industry-leading technology, superior support services and acclaimed research will offer customized solutions for the acquisition and disposition of institutional multifamily properties and portfolios.
Venue Details
Marcus & Millichap / IPA Multifamily Forum:
Northern California
Wednesday, November 14, 2018
Venue:
Crowne Plaza Foster City
1221 Chess Dr.
Foster City, CA 94404
Google Map
Conference Organizer

What it means to be Powered by GreenPearl
We believe in the magic that happens when the smartest, boldest minds come together resulting in business growth and industry evolution. We build high-value events that foster relationships, tap into intellectual wisdom, promote authentic interaction and create success for our clients.