The Marcus & Millichap / IPA Multifamily Forum: Pacific Northwest hosts between 300 and 450 of the Northwest's most relevant multifamily developers, investors, owners and operators to discuss current market trends and provide the most up-to-date analysis. With some of the strongest job growth in the country, Seattle has been a hotbed for new development and real estate sector growth.

The Marcus & Millichap / IPA Multifamily Forums across the U.S. bring together over 6,000 multifamily owners, investors, managers and developers to create an in-person marketplace for learning, discovery, networking and deal making. Various panels and presentations are curated to address the major issues affecting the apartment and condo markets today, and a number networking opportunities allow multi-housing principals to meet, talk and source deals and investment capital.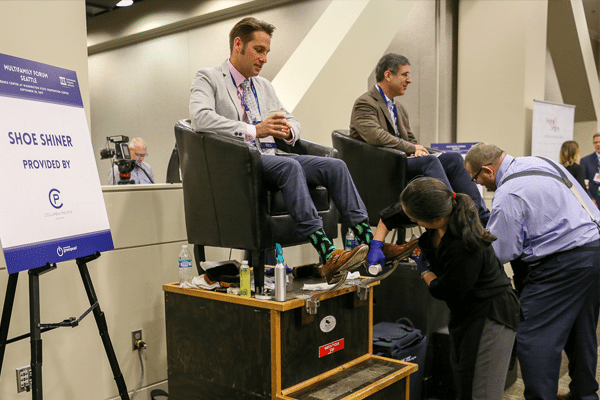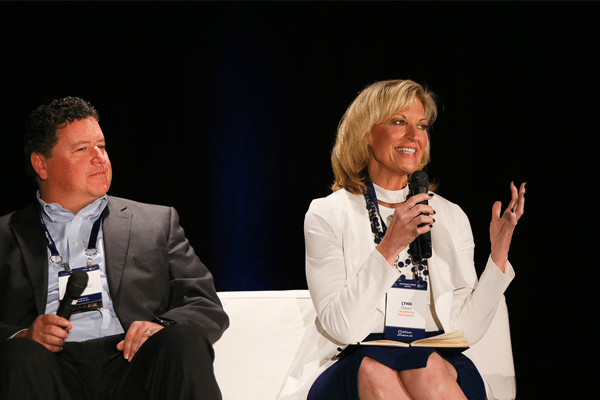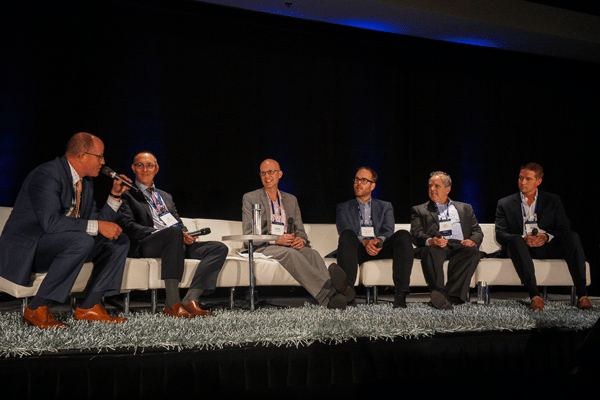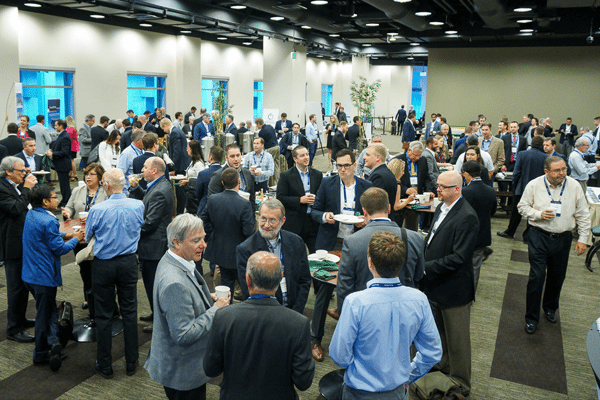 Our Speakers
Speakers at the Marcus & Millichap/IPA Multifamily Forums are typically senior executives and company leaders who own, invest, and develop large portfolios of multifamily properties, as well as a curated selection of industry leaders from organizations that impact real estate today.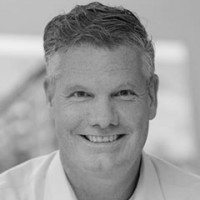 David Dufenhorst
CEO
Security Properties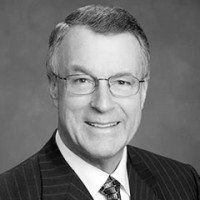 Kemper Freeman
Chairman & CEO
Kemper Development Company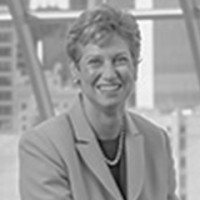 Ada Healey
Head of Real Estate
Vulcan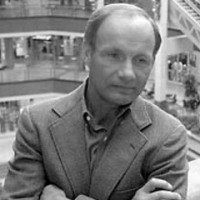 Matt Griffin
Principal & Managing Partner
Pine Street Group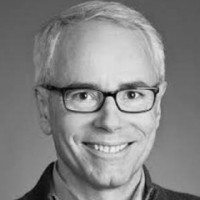 Greg Johnson
President
Wright Runstad & Co.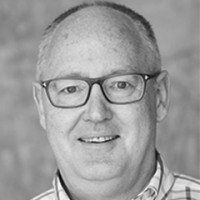 Stephen Johnson
Head of Economic Development
City of Seattle
Jeff Remillard, Director of Acquisitions, Abacus Capital Group
Jeremiah Jolicoeur, Managing Director – Pacific Northwest, Alliance Residential Company
Daniel McCadden, Partner & Managing Director, Alliance Residential Company
Scott Koppelman, SVP Development, AMLI Residential
Brian Fritz, Senior Vice President – Development, AvalonBay
Derek Bottles, Sr. Development Director, AvalonBay
Paul Purcell, Founder & President, Beacon Development Group
Philip Campbell, Vice President – Acquisitions, BlackRock
Chris Garvin, Principal, Cadence Real Estate
Michael Mahoney, SVP – Development, ConAm Investment Group
Joshua Alhadeff, Principal, DSB Investments
Bradley Karvasek, 1st Vice President Development, Equity Residential
Brett Richards, VP Investments, Equity Residential
Bryan Meyer, First Vice President – Acquisitions, Essex Property Trust
James Potter, Chairman, Footprint Investments
Lee Novak, Vice President – Development West, Fore Property Company

Scott Croul

, Managing Director – West, Freddie Mac

Stephen Griffin, MF Production Director – Western Region, Freddie Mac
Aaron Reuter, Director of Asset Management, Gerding Edlen
Molly Bordonaro, Partner, Gerding Edlen
Don Fosseen, Chief Investment Officer, Goodman Real Estate
Jonathan Manheim, President, HAL Real Estate Investments
Charlie Waterman, Founder, Hamilton Urban Partners
Glen Scheiber, Sr. Development Director, Holland Development
Tom Parsons, Principal, Holland Partners
Harry Arthur, Vice President, JB Matteson
Marc Wyzykowski, Acquisitions and Entitlements Manager, JDA West
Joe Ferguson, Principal, Lake Union Partners
Kerry Nicholson, Senior Managing Director – Pacific Northwest, Legacy Partners
Brad Reisinger, Division President, Lennar Corporation
Andy Sands, Senior Vice President, Lowe Enterprises Investors
Matt Burton, President, Mack Urban
David Madrid, Managing Director, Madrid Group
Amy Williams, Regional Development Manager, Madrona Ridge Residential
David Fields, Principal, Magnusson Klemencic Associates
Kenneth Moczulski, CEO, MM Properties
Dave Kirzinger, Principal, Mosaic Homes
Gina Johnson, Vice President – Asset Management, Pacific Living Properties
Jesse Mack, Director, Pacific Urban
Billy Pettit, Senior Vice President, Pillar Properties
Matt Wickens, President, Pine Forest Companies
Matt Rosauer, Principal, Pine Street Group
Jonathan Saliterman, Principal, Randolph Street Realty Capital
Ziv Cohen, Chief Operating Officer, Resmark
Heather Wallace, Senior VP, Sares Regis Group
Dan Ivanoff, Managing Investment Partner, Schnitzer West
Edward McGovern, Managing Director – Capital Markets, Security Properties
Jake McKinstry, Principal, Spectrum Development Solutions
James Rivard, Managing Principal – Real Estate, SRM Development
Marc Angelillo, Managing Member, Stream Real Estate LLC
Joseph Manca, Principal, Thayer Manca Residential LLC
Keith Harris, CIO, The Laramar Group
Mark Schuster, CEO, The Schuster Group
Rose O'Dell, Executive Vice President, Thrive Communities
David Enslow, Principal, Timberlane Partners
Richard Leider, Principal, Trinity Real Estate
Noah Hochman, Senior Managing Director, TruAmerica Multifamily
Brett Phillips, Director of Sustainability, Unico
Timothy Wolff, EVP Development, Wolff Company
Past Participating Firms (partial list)
Alliance Residential

Amazon

AMLI Residential

Avalon Bay

Barings

Bentall Kennedy

Berkshire Group

BlackRock

BRE Properties

Cadence Real Estate

Capri Capital Partners

Connell Real Estate & Development

Deal Investments

Enterprise Community Partners

Epstein Family

Equity Residential

Fairfield Residential

Farrell Property Investments

Freddie Mac

Gerding Edlen

Graf Investments

Grand Peaks Properties Inc.

Greystar

HAL Real Estate Inc

Hamilton Urban Partners

Holland Partners

Intercontinental Real Estate Corporation

Kaz Enterprises

Keeler Investments Group

Kimco Realty Corporation

Lake Union Partners

LeFrak
Legacy Partners

Lennar Multifamily

Lowe Enterprises

Mack Urban

Milestone Properties

Mosaic Homes

Neiders Company

Pacific Living

Pacific Urban Residential

Path America

Phillips Real Estate

Pillar Properties

Pine Forest Companies

Pine Street Group

Pulte Group

Randolph Street Realty Capital

RISE Properties Trust

Rush Companies

Samuels & Associates

Sares Regis

Security Properties

Shea Properties

Simpson Housing

Spectrum Development

Talon Private Capital

Thrive Communities

Trimark Property Group

Trinsic Residential Group

TruAmerica Multifamily

Union Street Investments

Vulcan Real Estate

Washington Holdings
Testimonials
"The quality of the speakers and presentations was top notch, especially the keynote speakers. The economic updates and insights from lenders and operators were hugely helpful."
"The panelists were a diverse group of industry leaders. The economic outlook provided good investment context. Very well organized!"
"Please send me a calendar of events, I want my team at every single one."