Get Involved in 2018!
Contact
2016 Recap
On December 8, over 400 multifamily investors, owners, developers, financiers and other industry principals and deal makers attended the 3rd annual Marcus & Millichap / IPA West and Central Florida Multifamily Forum. Over 40 of the most active and innovative multifamily leaders explored the current state and future outlook of this booming region including: supply versus demand, creative solutions to controlling costs, safe proofing your investment against economic shifts. Plus, explored raising capital today, effective apartment operations and the latest in new development and value-add projects.
The Marcus & Millichap / IPA Multifamily Forums across the U.S. bring together over 6,000 multifamily owners, investors, managers and developers annually to create an in-person marketplace for learning, discovery, networking and deal making. The sessions address the major issues affecting the apartment and condo markets today, and the networking allows multi-housing principals to meet, talk and source deals and investment capital.
Attendees discovered these key objectives from this year's conference:
Learned where the Tampa and Orlando metro regions are headed and how the national economy may impact the multifamily industry
Heard from the developers behind the highest profile developments and discover why some are choosing urban while others are pro-suburban
Explored the rapidly changing debt and equity landscape and find out alternatives you can turn to if you're feeling the squeeze
Learned how today's apartment operators are creating new revenue streams and cutting costs while maintaining market share
Discovered how major apartment developers protect their bottom-line in light of rising costs
2016 Keynote Speakers
2016 Speakers
2016 Agenda
7:30 AM – Exhibit Hall & Dining Area
Registration, Networking Breakfast & Exhibit Hall Opens
---
8:30 AM – General Session
Opening Remarks
Presented by:
Ari Ravi, Regional Manager, Marcus & Millichap
---
8:40 AM – General Session
National vs. West & Central Florida Multifamily Market Update
Presented by:
John Sebree, FVP & National Director – NMHG, Marcus & Millichap
---
9:15 AM – General Session
Morning Keynote
Speaker:
Phillip Smith, President, Framework Group
---
9:45 AM – General Session
Blue Skies Ahead: High Profile New Developments
Multifamily developers and investors alike are attracted to West and Central Florida because it has been a phenomenally good story – with strong job growth, rent growth and new unit absorption rates. The region also sports some of highest occupancy rates of all time. Many multifamily developers are focused on high density urban infill while others are focused on lower density suburban development. As whispers of economic uncertainty grows, the questions become: Will strength of the regional markets continue? If these change for the worse, what decisions should be made now in regards to future development plans and product choices?
Preparing for the possibility: Positioning yourself to weather a storm
Plowing ahead: Despite a possible downturn, what many remain optimistic about
Matching up: How supply stacks up to demand and the near future on rent growth
Knowing your renter: How urban and suburban renters differ, and the role of demographics on your development strategy
Drinking the kool aid: How some developers plan to persevere and stay active
Moderator:
Justin West, Regional Manager, Marcus & Millichap
Speakers Include:
Ed Kobel, President & COO, DeBartolo Development
Thomas Lawler, President, Quivet Creek Development
Kyle Riva, CEO & President, Alexander Investments
Steve McConihay, Principal, Dockside Investors
---
10:30 AM
Networking Break
---
11:15 AM – Concurrent Track A
Treasure Fleet: Debt, Equity & Funding Alternatives when Raising Capital Today
Debt and equity capital for real estate deals is not as easy as to come by as it once was. Banks are tightening up considerably on construction lending, while debt for non-construction deals has also become increasingly challenging. With continued international turmoil, the election of a new president, and clear economic uncertainty, multifamily owners, investors and developers are concerned interest rates may go up and it may become nearly impossible to do deals as well as drive up the cost of refinancing. What do the next three to five years have to hold for equity providers and lenders, and what alternative options should you consider to ensure you raise/re-raise the necessary capital you need?
Clamping down: How lenders appetite for lending is changing
A watchful eye: How equity providers view risk today, and how that's evolving moving forward
Rocking the boat: Where interest rates are headed and the effect upon cap rates
From overseas: Which foreign capital sources are active in West & Central Florida
Exploring options: Alternative funding avenues vs. raising traditional sources
Moderator:
Richard Katzenstein, SVP & National Director, Marcus & Millichap Capital Corporation
Speakers Include:
Brian Bailey, Subject Matter Expert, Federal Reserve Bank of Atlanta
Elise Batsel, Counsel, Phelps Dunbar
Lisa Cappelletti, VP Commercial Real Estate Lending, ReadyCap
Michael Phillips, Principal, Lubert-Adler
Norman Radow, Chief Executive Officer, The Radco Companies
---
11:15 AM – Concurrent Track B
Feeling the Heat: Controlling Construction Costs through Management & Design
Land prices and construction costs continue to rise, causing multifamily developers to be concerned with how to ensure their deal still pencils out. Meanwhile, we are also seeing increasing complexity and sophistication in the scale, design, product mix, and amenities required for a project to succeed. In an environment of rising costs, how do you balance the need to deliver top notch amenities and more complex building design with budget constraints needed to meet return expectations?
Trending up or down: How unit mix, size and design are changing today
Who really matters: The changing demographics driving design decisions
Hurricane warning: Creative solutions to mitigate insurance premium increases
Time is money: Practical ideas to get your projects completed on time
Winning: Ways to control costs on labor and materials
Moderator:
Ashley Kritzer, Reporter, Tampa Bay Business Journal
Speakers Include:
Peter Collins, Co-Founder & Managing Principal, Forge Capital Partners
Todd Fabbri, President, Richman Group of Florida
Jeff Robbins, VP – Development, The Related Group
Brian Van Slyke, Development Executive, Kotler Urban
---
12:05 PM – Concurrent Track A
Hidden Treasures: Value-Add Redevelopment and Emerging Submarkets across West & Central Florida
With developers and investors carefully watching the supply and demand inventory, some multifamily owners are beginning to admit Class A apartment demand may be saturated. With projections that the economy will likely weaken, many multifamily investors and developers are faced with sitting on the side lines or pivoting. What opportunities remain across West and Central Florida that may be underserved or undervalued?
Location, location, location: Underdeveloped pockets along the I-4 corridor
Decisions, decisions: Comparing asset types to demand and a look at cap rates by affordable senior housing, student housing and B/C unit asset class types
Signs of a good thing: Elements to spot in new neighborhoods before they emerge
Ready, set, go: A look at specific submarkets and which asset classes are better positioned for acquisition
Preparing for change: Value-add strategies to hedge against a downturn and how to avoid overpaying for assets
Moderator:
John Sebree, FVP & National Director – NMHG, Marcus & Millichap
Speakers Include:
Bert de Alejo, Managing Director & Partner, Avesta
Harry Collison, SVP & Managing Director – Acquisitions & Dispositions, Avesta
Joe Lubeck, Founder & CEO, Electra America
Fabrizzio Lucchese, President & CEO, Jaymor Group
Jeff Rosenfeld, Chief Operating Officer, Adivo Construction
---
12:05 PM – Concurrent Track B
Batten Down the Hatches: Revenue Growth & Cost Cutting Strategies for Multifamily Owners & Operators
As the tide begins the turn, owners and operators are increasingly seeking innovative ways to achieve their goals through improved management. Should rental prices peak, now is the time to explore new revenue streams to help offset any future decline. What are the newest ancillary services residents are willing to pay for even if wage growth and subsequent rental growth stall? Where can you reduce costs further to ensure you are operating at peak performance?
Make it count: Winning the war on amenities without overspending
Optimal ROI: Surprising innovations that improve the bottom line
What's hot, what's not: Amenities that promise ROI
Letting them lead: How technology can empower rents, save time and money
Changing your script: Communicating value to set yourself apart
Moderator:
Chip Tatum, Chief Executive Officer, Association of Greater Orlando
Speakers Include:
Nathan Collier, Founder, The Collier Companies
Bruce LaMotte, Principal & Co-Founder, PMC
Syd McDonald, Senior Vice President – Sales, Valet Waste
Joe Springsteen, Director – Operations, Cortland Partners
---
12:50 PM
Networking Lunch
---
1:05 PM – Lunch Workshop
Maximize ROI & Increase Cap Rates: Specialty Tax Credits & Energy Incentives
Presented by:
Michael D'Onofrio, Managing Director, Engineered Tax Services
---
1:45 PM – General Session
Afternoon Keynote
Speaker:
Bob Buckhorn, Mayor, City of Tampa
---
2:15 PM
Refreshments & Networking
2016 List of Attendees
AAGO
Abacode
Adivo Construction
AGM Financial Services
AGPM
Akerman
Alexander Investments
Alta Developers
American Land Ventures
Atlantic American Opportunities Fund
Austin Commercial
Avesta
Axonic Capital
Bainbridge Companies
Baker Barrios Architects
Balfour Beatty Communities
BankFinancial
Batson-Cook
BB&T
BBX Capital
BDC Investors
Benchmark Real Estate Advisors
Benefit Title Services
Bessolo Design Group
Blue Sky Communities
Bohler Engineering
Cagan Management Group
Caislean Investments
Cambridge Swinerton Builders
CAPREIT
Capright
Capstone Apartment Partners
Carroll Organization
Ceiba Groupe
Charlan Brock & Associates
CKT Development Company
CliftonLarsonAllen
Coastal Construction
Cobalt Capital
Cortland Partners
Current Builders
DeBartolo Development
Defense With Ease
DLP Realty
Dockside Investors
Dusek Network
Eagle Property Capital Investments
Echelon
ECI Management / ECI Construction
ECS Florida
Electra America
Elite Floor
Engineered Tax Services
Equity Management Partners
Federal Capital Partners
Federal Reserve Bank of Atlanta
FIDES Capital Partners
Fieldstone Architecture and Engineering
Fifth Third Bank
Fisher Real Investments
Florida Capital Real Estate Group
FM Capital
Fore Property
Forge Capital Partners
Forum Architecture & Interior Design
FPA
Framework Group
Genesis
GHD Services
Ginsberg Property Group
GreenBuilt Solutions
Greystar
GSC
Hamilton Engineering & Surveying
Henderson Engineers
Henry Pino
HFF
Hills Developers/Hills Properties
Humphreys & Partners Architects
Infor Property Management
Insula Companies
Integra Realty Resources – Tampa Bay
Interlachen Commercial Funding
Investor Management Services
IOA
iStar
Jacana Management
JAMES A SCHMIDT PA
Jaymor Group
JBM
JET Enterprises
JMG Realty
K.R.I. Properties
KAST Construction
KC Investment Properties
Kellogg & Kimsey
Kimley-Horn
King Engineering Associates
Kitson & Partners
L.R.E. Ground Services
Land banking & Development
LeCesse Development
Lindell Investments
Lloyd Jones Capital
Lubert-Adler
Masaitis Enterprises
Matcon Construction Services
McKinley
Midway Services
Mohawk
Moss and Associates
MPI Holding Group
Multifamily Risk Advisors
Mutual of Omaha Bank
NIGMA Family of Companies
NitNeil Partners
NJR Investment & Development
Nvision Development
Palm Capital Partners
Park Square
Pax Properties
Phelps Dunbar
Pinnacle
PMC
Power Design
Prime Companies
Private Investor
RADCO
RAM
Ram Real Estate
Ranmar Development
Ray Joseph Enterprises
ReadyCap
Real Estate Investment
Regions Bank
ResMan
Rifai Properties
Rivergate KW Residential
Robbins Electra
Robbins Property Associates
Rockport Mortgage Corporation
ROJO Architecture
Sabadell Bank
Schroeder-Manatee Ranch
Scott + Cormia Architecture and Interiors
Smith Equities Real Estate Investment Advisors
SOHO Capital
Southport Financial Services
Stewart Title Guaranty Company
Stock Development
Sun Park
Suntrust Bank
Synovus Bank
Synovus Financial
TD Bank
Terracon Consultants
The Altman Companies
The Bainbridge Companies
The Housing Authority of the City of Tampa
The Jaffe Companies
The RADCO Companies
The Related Group
Thomas Estates
Tierra
Timberland Partners
Torti Gallas + Partners
TruAmerica
Tzadik Management
U.S. Bank
Urban Edge Development Group
USAmeriBank
Valet Waste
VW Multifamily
Wakefield Beasley & Associstes
Walker & Company
Weller Residential
Wellfont Group
Wenzel Investment Group
Wheeler Capital Partners
Wieland
Wilson Ridge Properties
ZOM Holding
2016 Venue
Marcus & Millichap / IPA West and Central Florida Multifamily Forum
Thursday, December 8, 2016
7:30 AM – 3:15 PM
Venue:
Crowne Plaza Tampa Westshore
Google Maps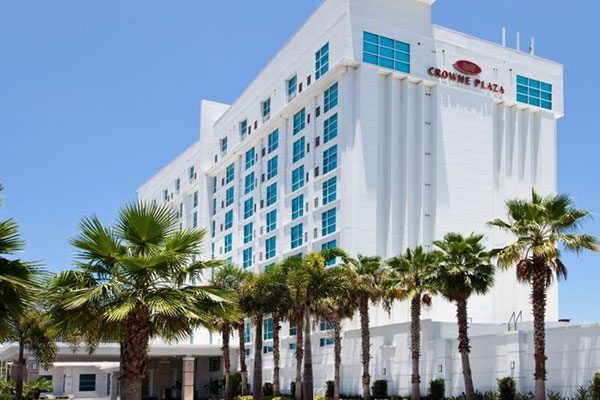 2016 Conference Chairs:
2016 Sponsors:
Marketing Partners: